How do you cook Ore Ida tater tots in an air fryer? Here are the Ore Ida tater tots air fryer cooking instructions: air fry Ore Ida tater tots for 15 minutes at 400F (200C). Keep the tots are in a single layer, don't preheat, and shake the air fryer basket halfway through cooking time. This is the best way to cook tater tots that are extra crispy and delicious!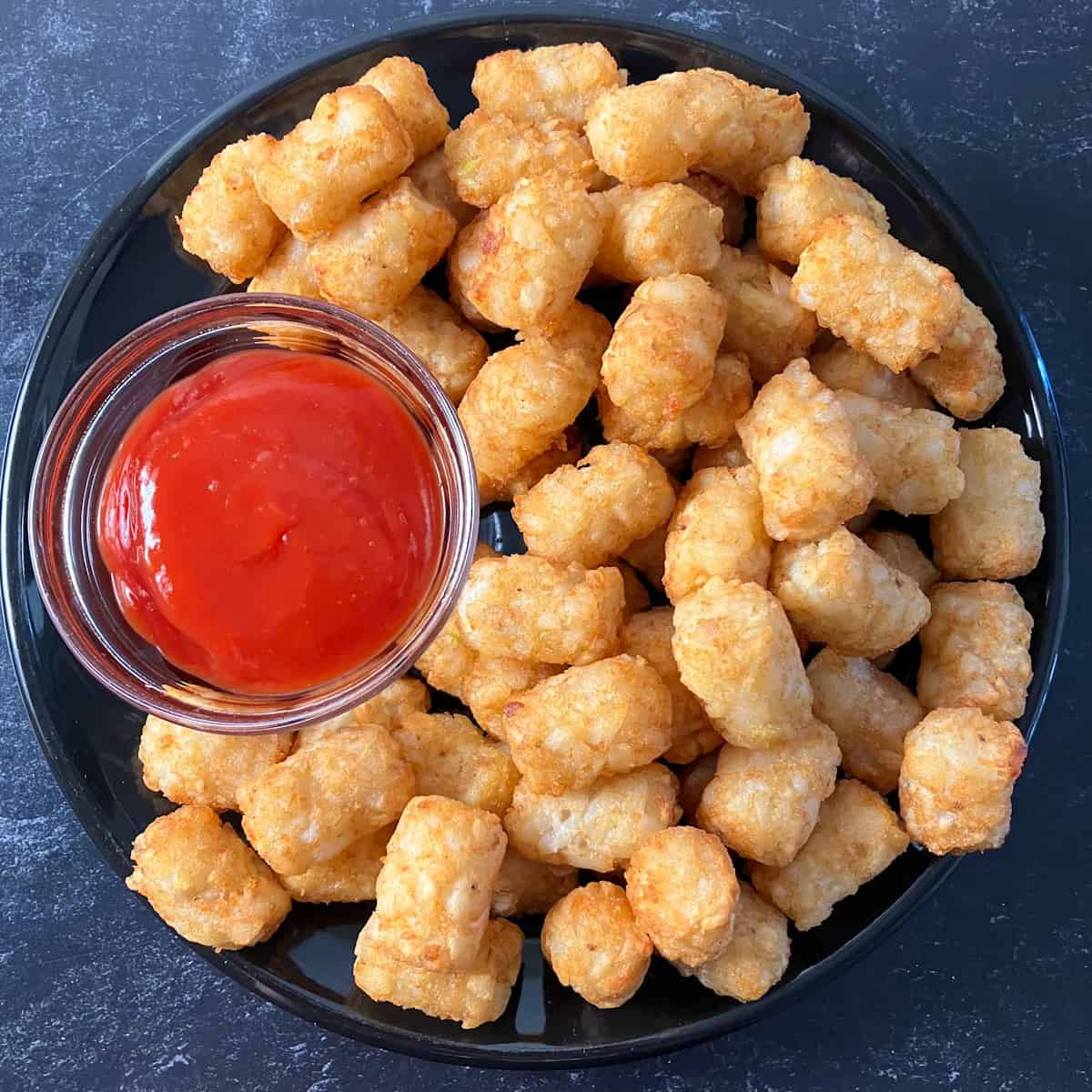 Frozen potato rounds, potato puffs, and tater crowns are often used to accompany burgers as an alternative to fries. If you're in Australia, you've probably encountered tater tots under a different name. Potato gems, potato pom poms, and potato royals are some other monikers this potato side may go by.
The tater tot is an American invention, created by the founders of Ore-Ida as a way to use bits of cut potatoes. The potatoes were mixed with flour and seasoning, and extruded into its familiar shape. The name "tater tot" is actually a registered trademark of Ore-Ida, but is used as a generic term in the U.S.
Today you'll learn how to cook Ore Ida tater tots in the air fryer. Tater tots are convenient and they work well as an appetizer, snack, or side dish. If it's warm out, cooking tater tots in air fryer doesn't heat up the house.
Jump to:
➕ Ore Ida Tater Tots (Air Fryer)
To make air fryer tater tots, here's what you need:
Bag of frozen tater tots from the store (do not thaw)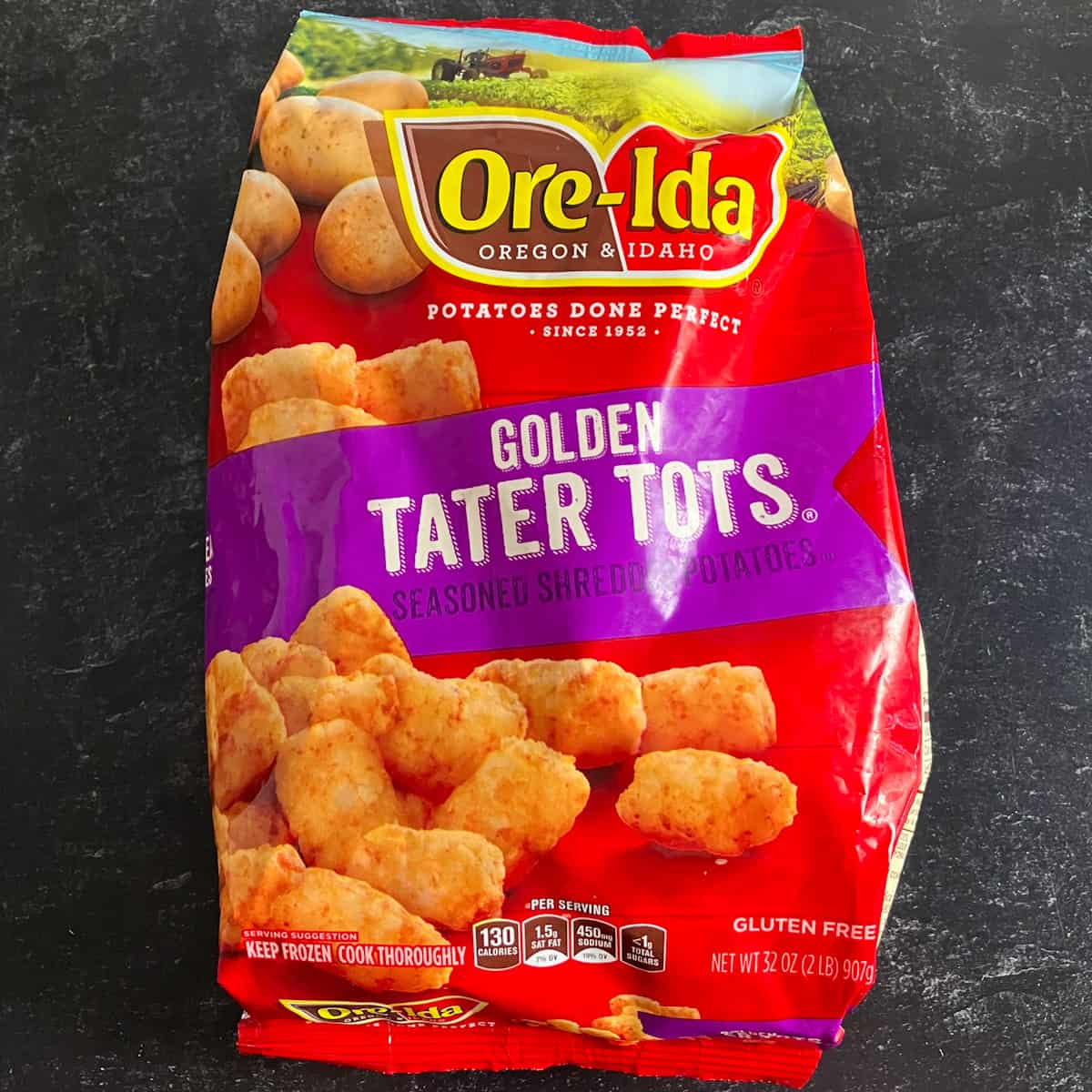 That's seriously it. You shouldn't even need cooking spray, since store tater tots typically contain a lot of oil. Frozen tater tots come seasoned, so you shouldn't need salt, black pepper, garlic powder, or onion powder either.
I used Ore-Ida Tater Tots for this air fryer recipe. Feel free to make Birds Eye Veggie Made Cauliflower Tots with the directions provided instead. Trader Joe's, Alexia, Great Value, or your favorite store brand tater tots should also work here. You may need to make slight adjustments to the air fryer cooking times depending on the brand you use.
I'm making Ore Ida tater tots in Ninja Foodi today, but feel free to use whatever air fryer you have for this recipe. Your Philips, Kalorik, Power Air Fryer, Cosori, Nuwave, Instant Vortex Air Fryer, Cuisinart, or whatever brand you have can air fry frozen tater tots.
I recommend keeping a close eye on the food the first time you try a new air fryer recipe. You may need to adjust the cooking time for your type of air fryer.
⏲️ How long to cook tater tots in an air fryer at 400?
The air fryer tater tots temp and time is 7-15 minutes at 400F (200C). Here are the step-by-step instructions for cooking Ore Ida tater tots in air fryer:
Single layer: Place 8-12 ounces of frozen tater tots in a single layer in your air fryer basket or air fryer tray.
Air fry: Air fry the tater tots for 15 minutes at 400F*, shaking the air fryer basket after 7 minutes. There is no need for preheating the air fryer for this recipe. Serve with your favorite dipping sauce.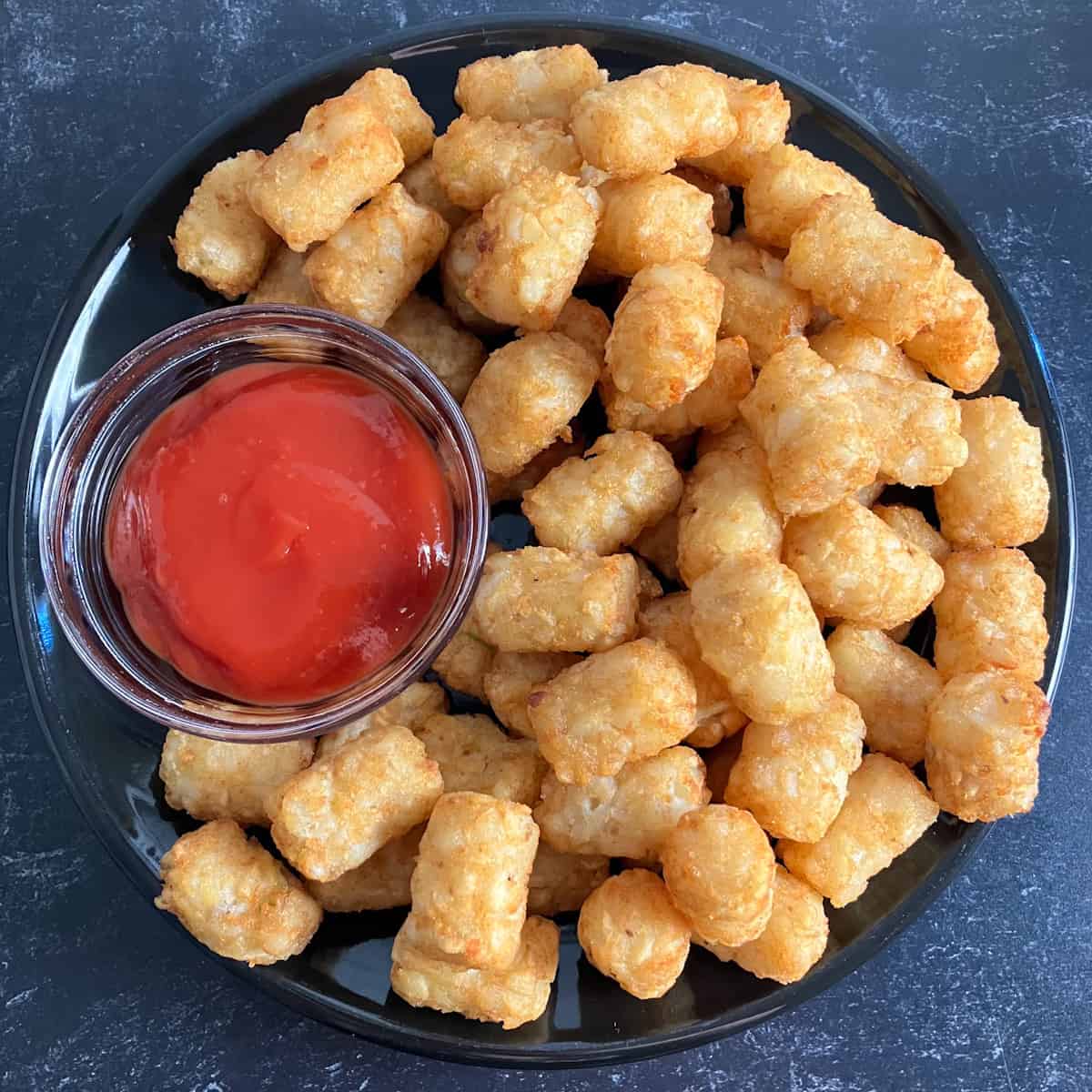 *Note: My smallest air fryer can only fit 8 oz of tater tots at once, and cooks them fully in 7 minutes, without flipping. 15 minutes was perfect for my Ninja Foodi and Kalorik air fryer oven.
Get a printable recipe card at the end of the article!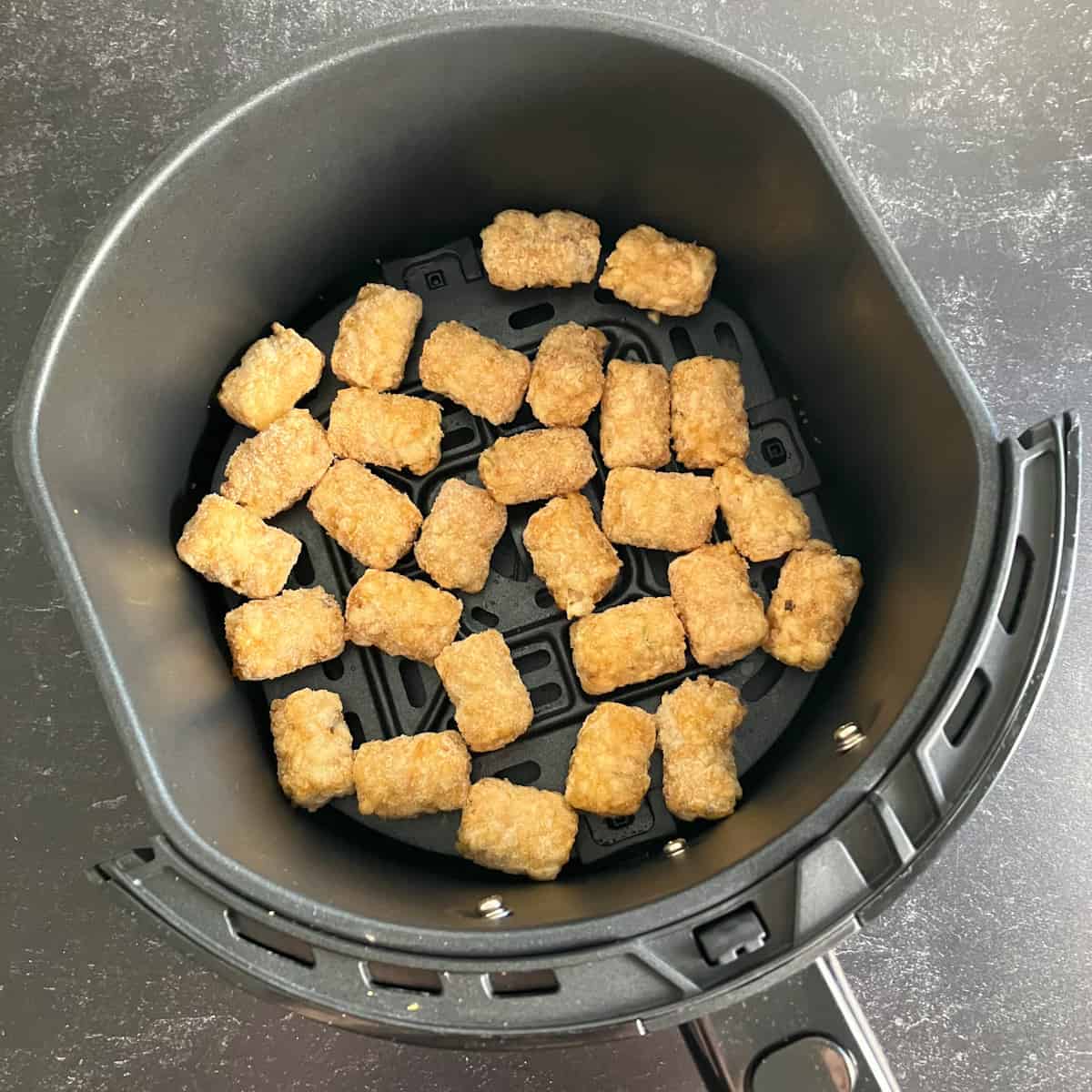 If you're using an air fryer oven, use the top rack (closest to the heating element). If you want to use two air fryer trays instead, you can make a bigger batch of 16-24 ounces of tater tots at a time, but they'll take longer. Air fry for 24-26 minutes at 400 degrees Fahrenheit, switching the position of the trays and flipping the tots every 5-8 minutes.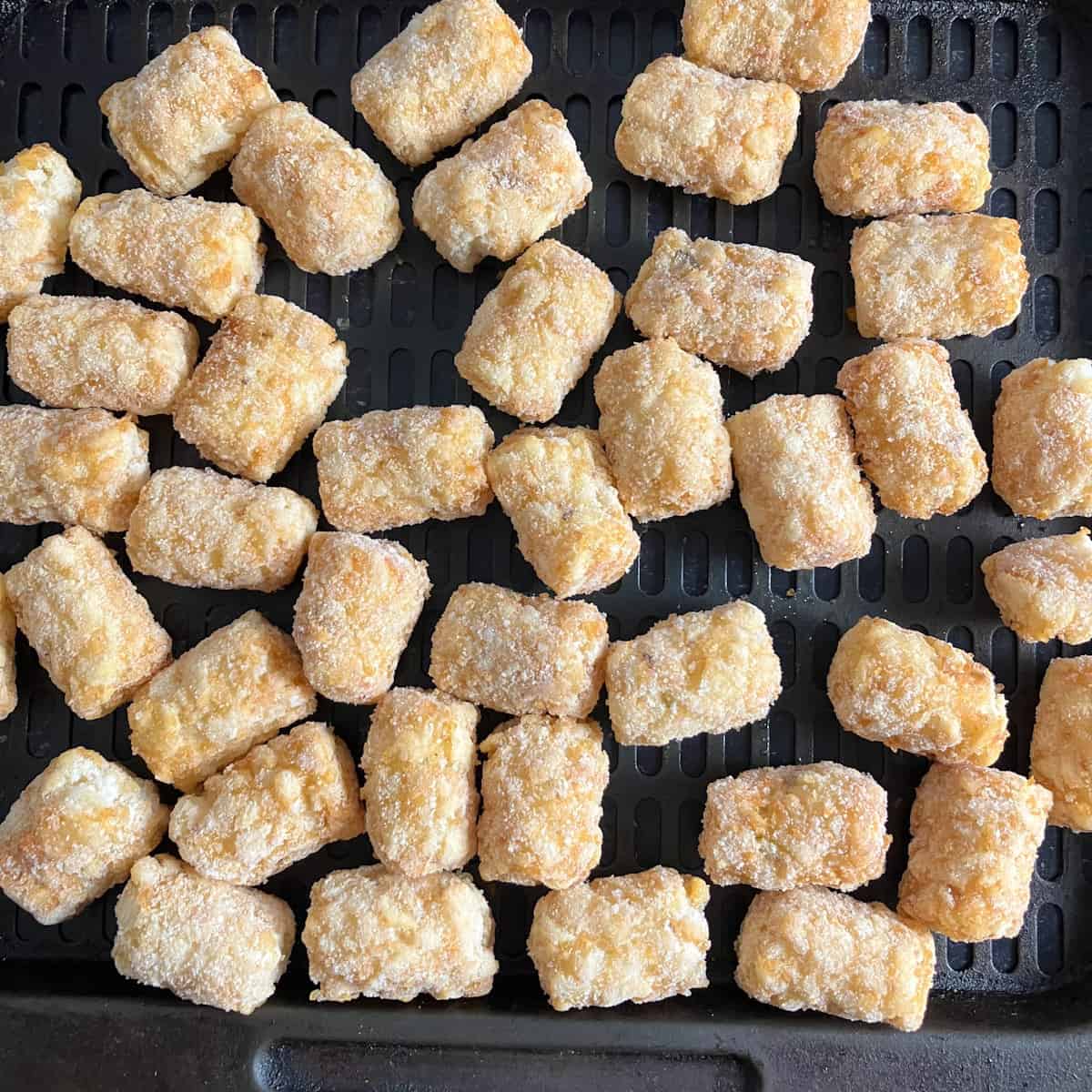 🌡️ What temperature do you cook Ore Ida tater tots?
I recommend air frying Ore Ida tater tots at 400F (200C). This is the highest temp air fryers go (usually), and it gets the tater tots crispy fast.
👑 How to cook Ore Ida Golden Crispy crowns in air fryer?
How long do you air fry Ore Ida crispy crowns? To make an Ore Ida crispy crowns air fryer recipe, cook for 12-15 minutes at 400F (200C). Flip the crispy crowns halfway through cooking time.
🥔 Calories in Air Fryer Tater Tots
There are 130 calories in tater tots (air fryer recipe), with 13 grams net carbohydrates, 1 gram fiber, and 2 grams protein. This is for one 3 ounce serving (about 9 tater tots) of Ore-Ida Golden Tater Tots. A serving of store-bought cauliflower tots provides 130 calories, 15 grams net carbs, and <1 gram protein.
Air fried tater tots calories are lower than deep fried tater tots, but the same as oven-baked tater tots. That's because we don't add more oil to the tater tots with air frying and oven baking.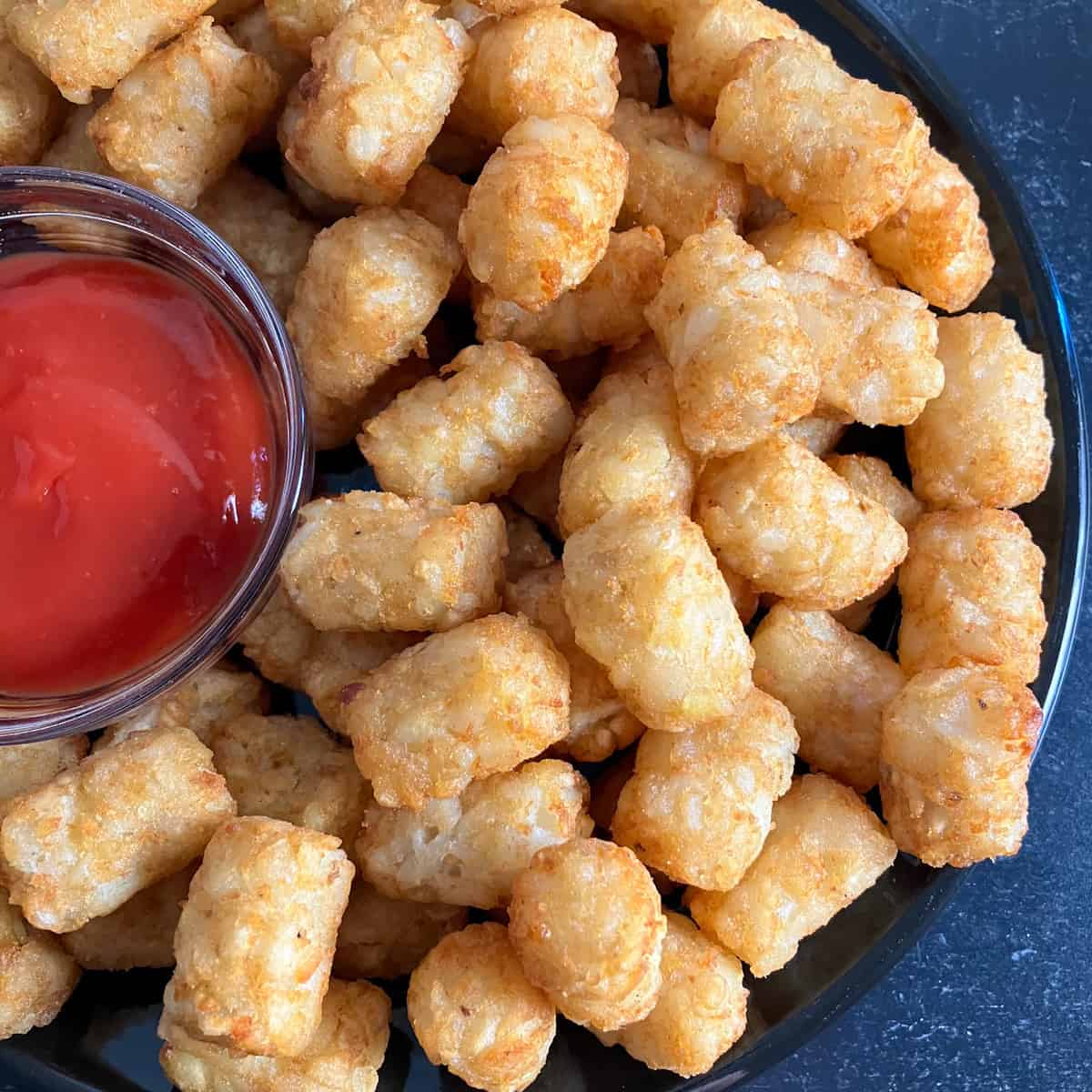 FAQs
Are Crispy Crowns and tater tots the same?
No, Ore Ida crispy crowns are not the same as Ore Ida golden tater tots, but they are similar. Crispy crowns are round and flatter than classic cylinder-shaped tater tots. They're perfect if you like your potatoes with more crispy outside and less fluffy inside.
What's the secret to crispy tater tots?
Air frying is how to cook the crispiest tater tots without a deep fryer. Make sure the tater tots are in a single layer to allow air circulation. Overcrowding can keep tater tots from crisping up in the air fryer.
How to make Ore Ida Mini Tater Tots (air fryer)?
Air fryer mini tater tots take less time than regular tater tots to cook. Air fry mini tater tots in a single layer for 8-13 minutes at 400F (200C). Flip them halfway through air frying time, and add additional cooking time as needed.
How to make homemade cheesy tater tots (air fryer)?
For easy air fryer cheesy tater tots, sprinkle the tots with your favorite shredded cheese 1-2 minutes before the cooking time is up. Then return the tots to the air fryer, and finish cooking, allowing the cheese to melt.
How to reheat tater tots in the air fryer?
Store cooked leftover tater tots in the refrigerator in an airtight container. To reheat refrigerated tater tots, preheat your air fryer at 350 degrees Fahrenheit for 5 minutes. Air fry the tots for 3-5 minutes at 350F until they're warm and crispy.
What's the best dipping sauce for tater tots?
Ketchup is the classic choice, but barbecue sauce, cheese sauce, Ranch dressing, guacamole, Buffalo sauce, and marinara sauce are tasty dips too. Alternatively, make a tater tot poutine (or tater tot casserole) with gravy and cheese curds.
👩🏻‍🍳 Other Air Fryer Ore Ida Recipes
Are you looking for more Ore Ida air fryer recipes? Make one of these easy air fryer recipes next:
You may also enjoy these Best Frozen Foods for the Air Fryer.
📖 Recipe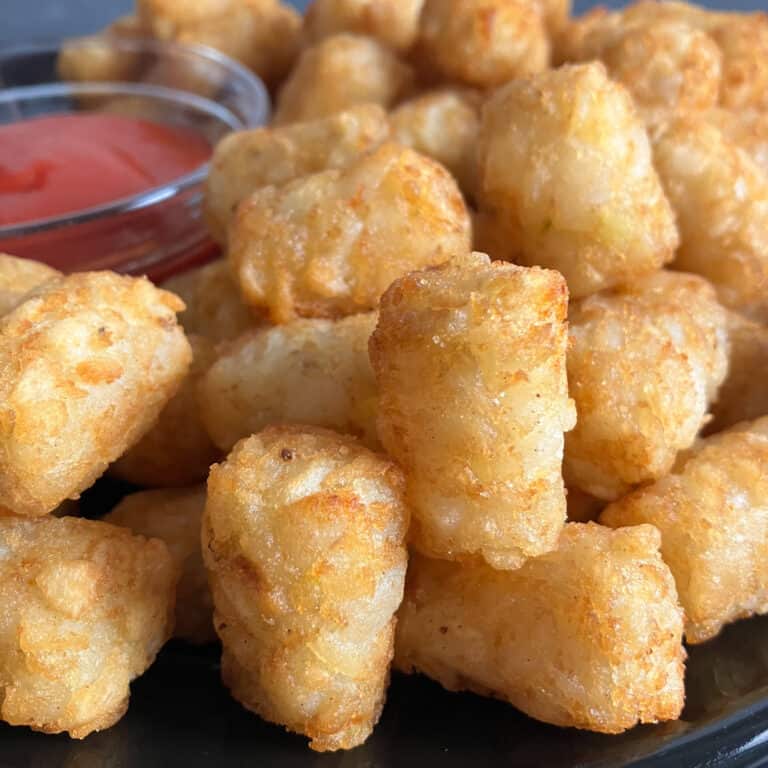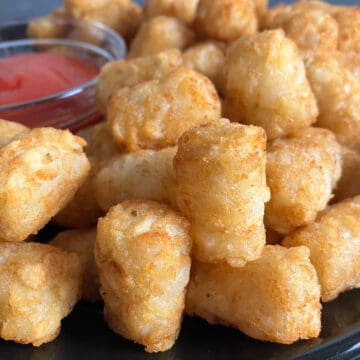 Ore Ida Tater Tots Air Fryer Recipe (Crispy Crowns, Mini, more)
How do you cook Ore Ida tater tots in an air fryer? Learn how here!
Ingredients
8-12

ounces

Ore Ida tater tots

(golden tater tots, crispy crowns, mini tater tots, etc.)

dipping sauce (optional)
Don't be a stranger! 😊
If you love this recipe, please come back and leave a rating. This helps readers and I'd love to hear from you. Thank you ❤️
Instructions
Place tater tots in a single layer in your air fryer basket or air fryer tray.

Air fry for 7 minutes at 400°F (200°C), shake the basket, and air fry for 8 more minutes at 400°F (200°C). Serve with your favorite dipping sauce.

Notes: Some small air fryers may cook the tater tots in 7 minutes, no flipping needed. Crispy crowns take 12-15 minutes total, mini tater tots take 8-13 minutes total. Use the top rack position if cooking in an air fryer oven.
Notes
💭 Expert Tips from a Dietitian
This is a level 3 recipe (weight maintenance and active lifestyles).
Are tater tots in air fryer healthy? Unfortunately, tater tots are not the most nutritious choice when it comes to potatoes. Tater tots are always fried (and often have additives), regardless of whether they're later deep fried or air fried at home. Additionally, store-bought tater tots definitely count as
ultra-processed foods
.
Tater tots are an energy-dense side dish, and not optimal if your goal is weight loss. The combination of fat and carbs with minimal protein is generally not found to be very filling. Because of this, most of us will eat a high calorie portion of tater tots with our meals.
Negatives aside, tater tots do provide some of the same benefits of baked potatoes, including some potassium and vitamin C. Though not the "best" option in most cases nutritionally, tater tots are still made with a vegetable. (Let's face it though, most of us are here because they're easy and delicious, not health reasons.)
Ore Ida tater tots nutrition information listed is for one 3 ounce serving (86 grams or 9 tater tots). Actual nutrition info will vary based on your portion size and tater tot brand.
nutrition info disclaimer

All recipes on this website may or may not be appropriate for you, depending on your medical needs and personal preferences. Consult with a registered dietitian or your physician if you need help determining the dietary pattern that may be best for you.

The nutrition information is an estimate provided as a courtesy. It will differ depending on the specific brands and ingredients that you use. Calorie information on food labels may be inaccurate, so please don't sweat the numbers too much.
Nutrition
Calories:
130
kcal
Carbohydrates:
14
g
Protein:
2
g
Fat:
8
g
Saturated Fat:
1.5
g
Sodium:
450
mg
Potassium:
320
mg
Fiber:
1
g
Iron:
4
% DV
Join our community! Subscribe for all of the latest and greatest recipes, and follow me on Facebook, Pinterest, Instagram, and YouTube!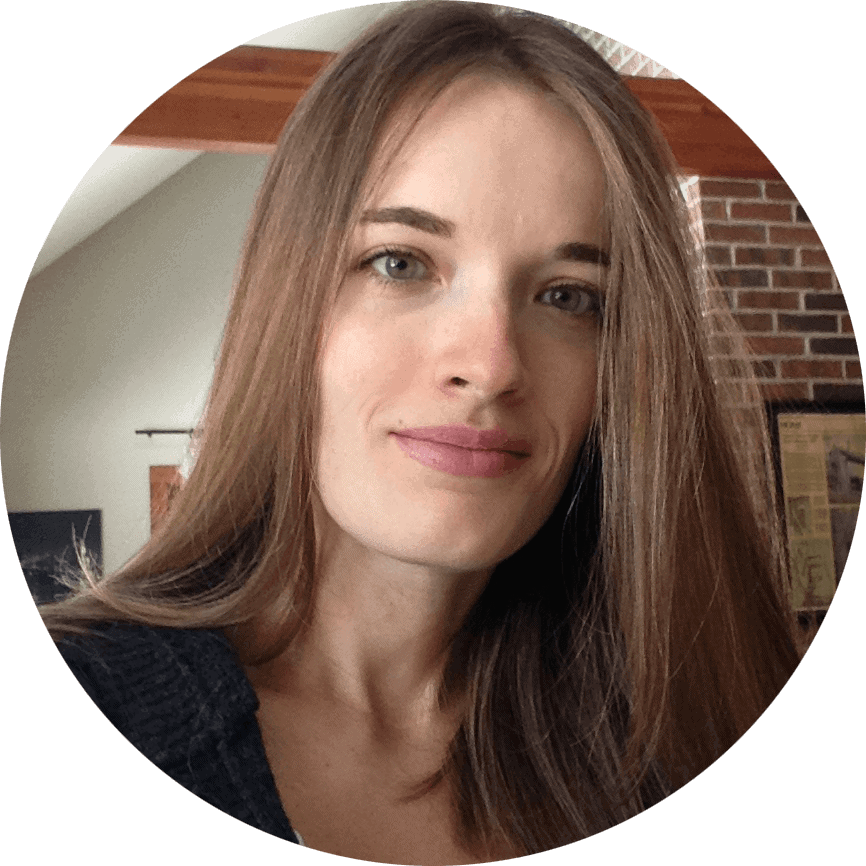 Hello! I'm Summer, a registered dietitian and home chef who loves to cook, eat, and create high quality content for you! Every recipe on this site has been tested by me to help ensure your success in the kitchen. All eaters are welcome here 🙂