What are fruits that start with B? There are many delicious common and exotic fruits starting with b. You'll love this easy to use reference list of b fruit whether you're an educator making lesson plans, dietitian, or student doing a school project. In addition, you get a recipe using fruits that begin with B- my tasty banana berry bowls!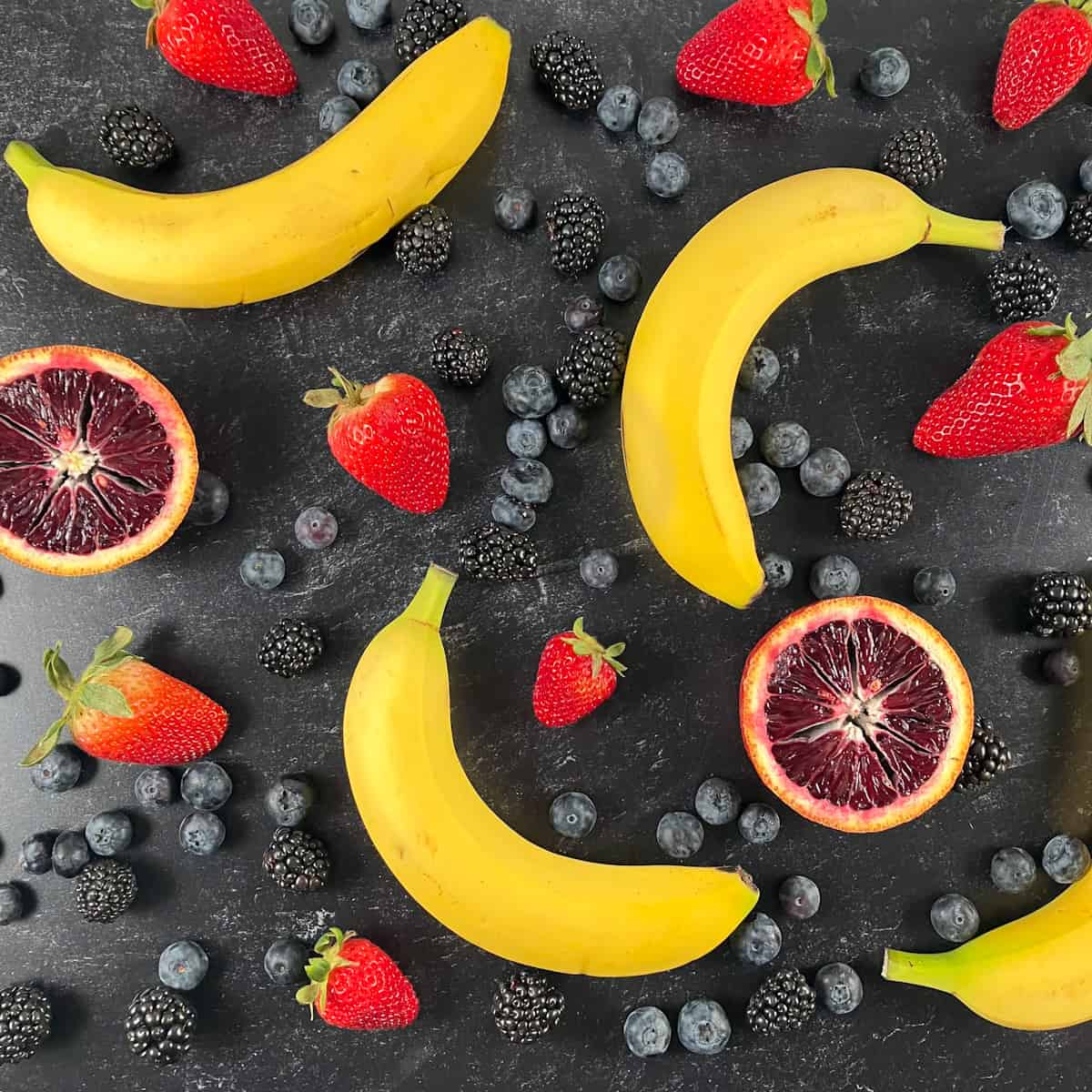 What are fruits that begin with the letter b? We'll begin with the fruit types that are easiest to find in U.S. grocery stores. Next, I'll discuss some weird fruits that begin with b, and finish with a delish b fruit recipe.
So, let's get to it!
Jump to:
Common Fruits that Start with B
1. Banana
Bananas are one of the most popular types of edible fruit that start with B. Green bananas are especially rich in resistant starch, a type of carbohydrate. Ripe bananas are a super way to naturally sweeten smoothies, yogurt bowls, and baked goods.
Most bananas in US supermarkets are Cavendish bananas, the main commercial banana cultivar. It's unclear if there's another cultivar that can replace Cavendish in the mass market. This may put the global banana supply at risk if a disease makes this cultivar unviable in the future.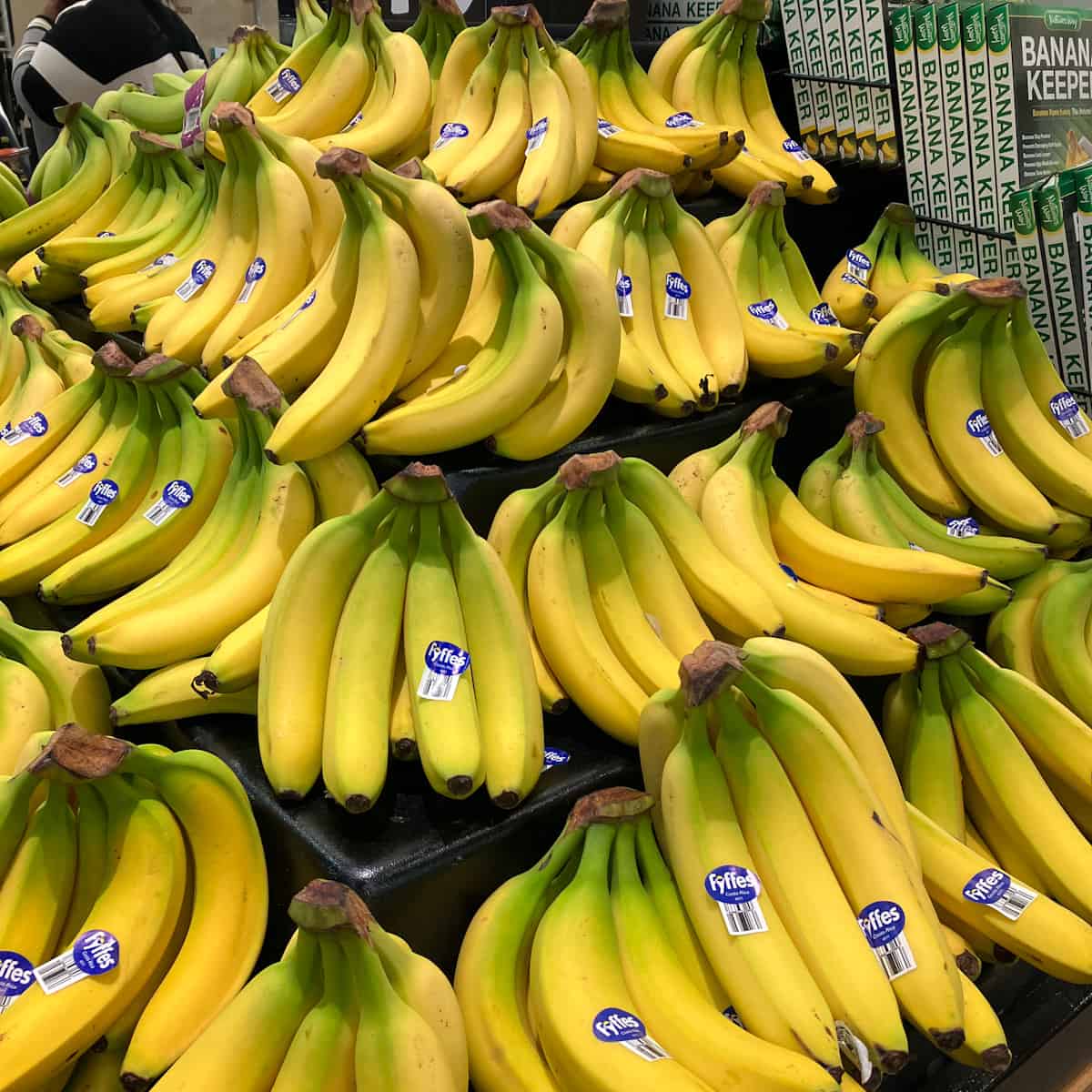 2. Bell pepper
Bell peppers are in the vegetable group on the MyPlate. However, bell peppers, as well as other types of peppers, are botanically fruits. Thus, we can count them as fruits that start with b.
Bell peppers are wonderful raw or cooked, and you can use them in a variety of dishes. They're a rich source of vitamin C that is low carb and keto friendly.
3. Berries
The collective group of fruits known as berries are a favorite food for many. Strawberries, raspberries, marionberries, as well as blackberries and blueberries (discussed below) are some of the many berries you can enjoy.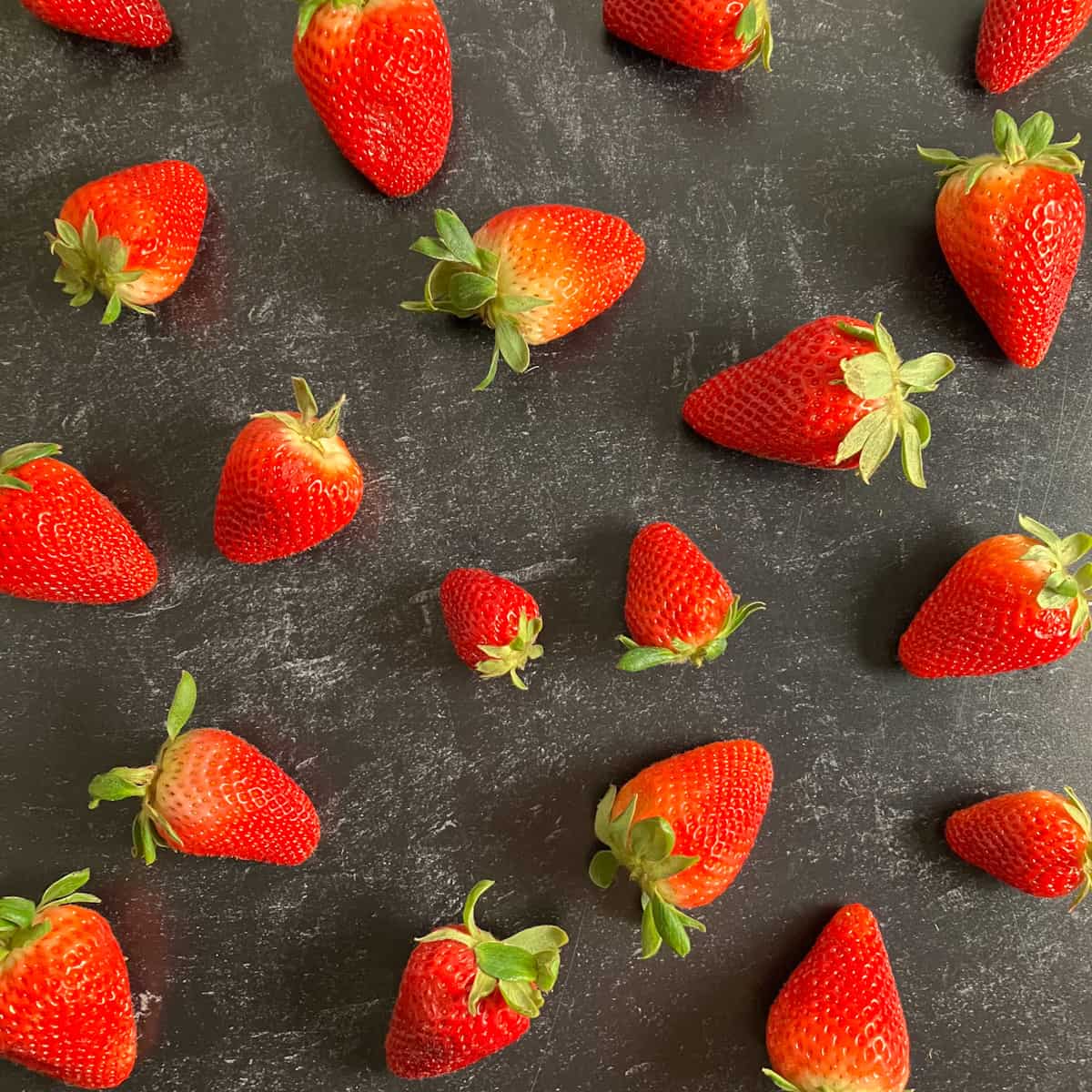 There are also some lesser-known berries that you may be able to find in local stores or farmers markets. For example, keep an eye out for golden berries (AKA Cape gooseberries), a sweet-tart fruit from South America. You've probably already tried the Chinese gooseBerry, also known as kiwifruit.
4. Blackberry
Juicy fresh blackberries are seedy fruits that are especially rich in fiber, vitamin C, and vitamin K. They contain phytochemicals called anthocyanins that give them their dark purple-black color.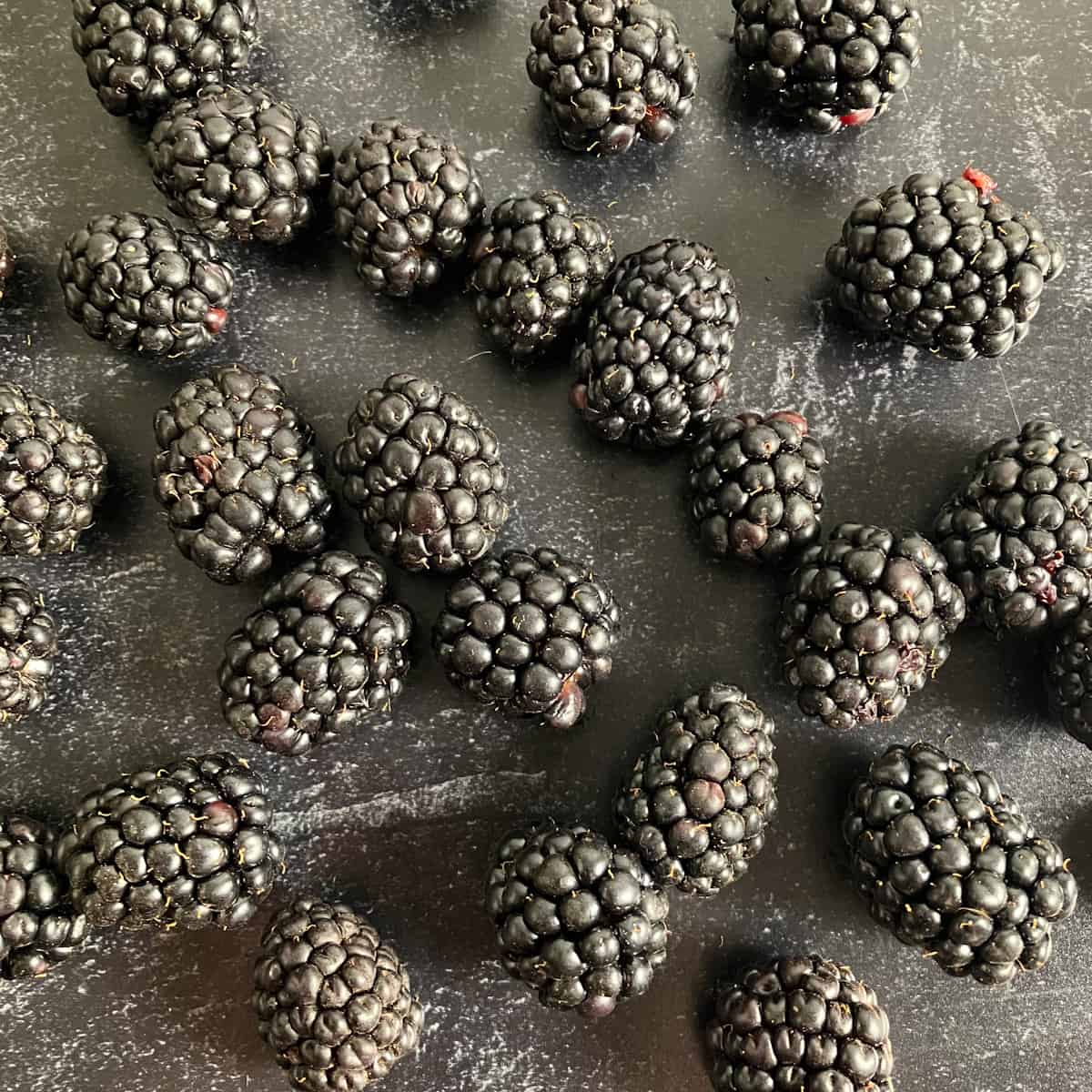 Blackberries are tasty in muffins, jams and jellies, crumbles, crisps, and pies. You can also use them in the banana berry bowl recipe below!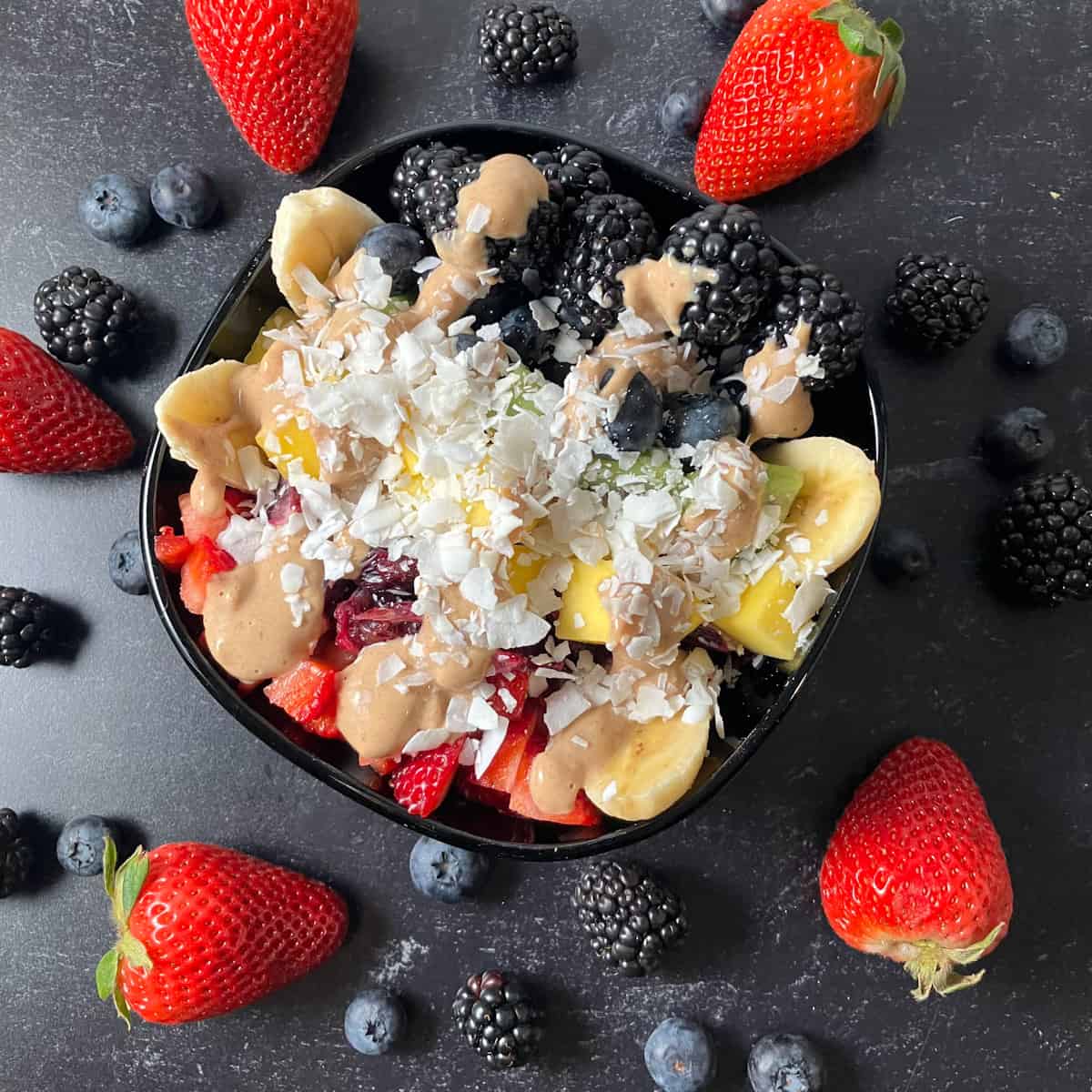 5. Black grapes
Black grapes are most commonly used for wine, but are also great for snacking. Like with blackberries, the dark color of these fruits is due to the presence of anthocyanins.
Though grapes are not one of the lowest carb fruits, they're high in fluid volume and low calorie. They tend to be one of the cheapest fruit options, depending on your location. Why not add some the next time you make a fruit salad?
6. Black raisin
Black raisins are simply dried black grapes. They are the raisins you'll find in your box of Sun-Maid raisins and other popular brands. These raisins are much darker than sultanas or golden raisins, which come from dried green grapes.
If you're looking for inexpensive dried fruits, raisins are one of my top picks. They're great in everything from trail mix and oatmeal raisin cookies to savory dishes like chicken salad.
7. Black raspberry
Black raspberries taste like the more common red raspberry, but look like a smaller blackberry. They are not always available fresh in stores, and may be easier to find in premade foods. Black raspberry ice cream is a popular product containing this fruit.
Like other berries, black raspberries are especially rich in fiber. They can be a great way to help increase your fiber intake if you don't eat whole grains.
8. Blood orange fruit
Blood oranges are different than regular oranges because their flesh and juice is a deep red-purple color. Some say that this fruit has a hint of strawberry or raspberry flavor.
This citrus fruit is another example of a fruit rich in the polyphenol pigments anthocyanins. If you'd like to try blood oranges, they tend to be easiest to find in stores in the spring.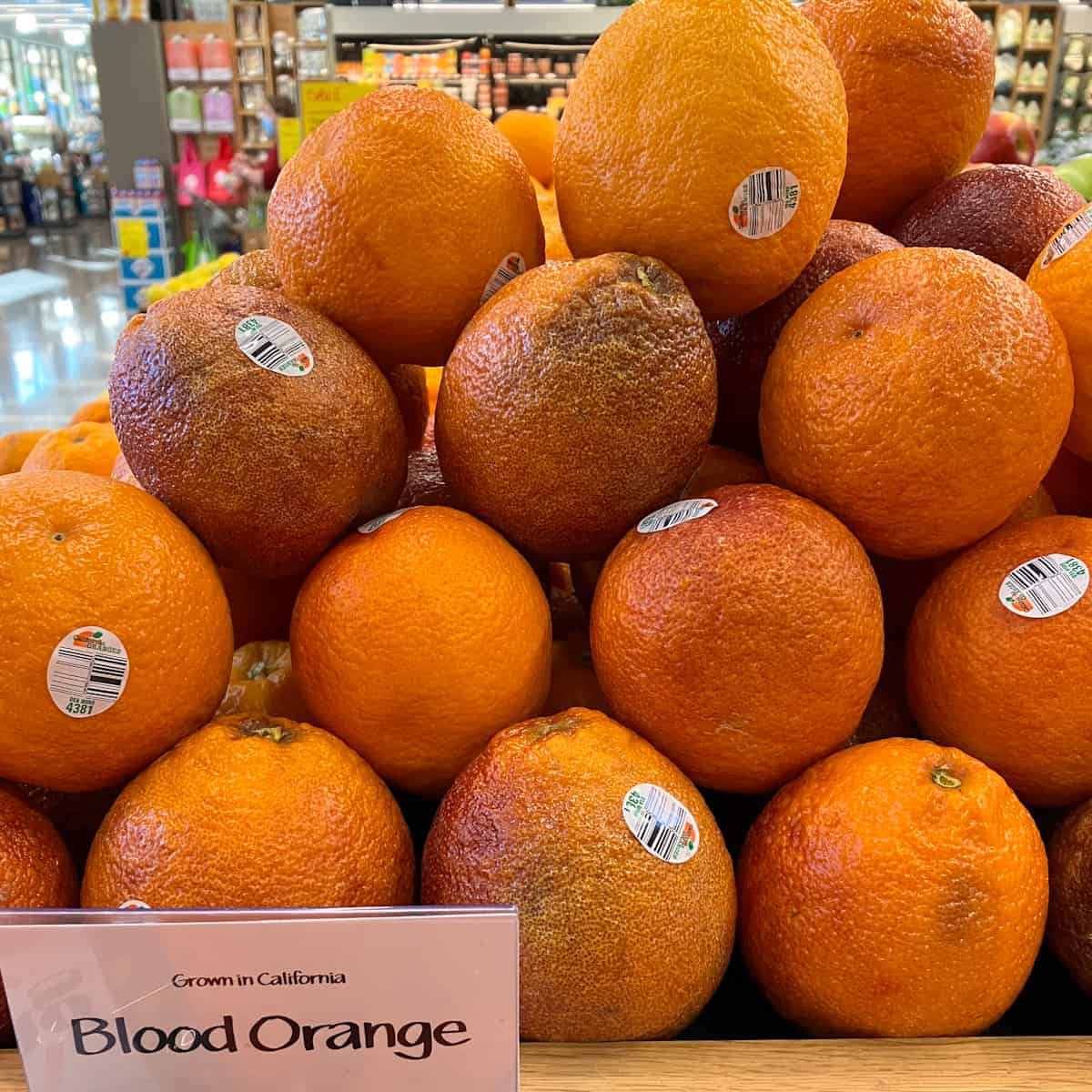 9. Blueberry
Blueberries are one of the berries that are easiest to find in stores. They are often available fresh or frozen year-round. Use them in blueberry muffins, smoothies, on salads, or for a variety of other types of recipes.
Fresh blueberries tend to last a few days longer in the fridge than some other types of berries, especially raspberries. For this reason, I find them preferrable for meal prepping and overnight oats.
10. Boysenberry
Boysenberries are a cross between raspberries, blackberries, loganberries, and American dewberries. They are large and deep purple in color.
Boysenberries are a particularly fragile fruit, so you usually won't see fresh boysenberries in stores. If you'd like to try boysenberries, your best bet may be to find them in premade jams, ice cream, or baked goods.
11. Bramble fruit
According to UMass Extension, "bramble fruit" refers to a grouping of over 200 species of fruit including blackberries and raspberries. Most types of bramble fruits are edible, and the plants can vary in how thorny they are.
Exotic Fruits that Start with B
12. Babaco fruit
Babaco is a fruit from Ecuador that is a hybrid of two types of mountain papaya (Vasconcellea cundinamarcensis and Vasconcellea stipulata). It's grown for its edible fruit and for fruit juice.
Babaco is similar to papaya but smaller, with edible skin and no seeds. Some say it tastes like a combination of papaya, strawberry, pineapple, and kiwi.
13. Bacuri fruit
Bacuri fruit is also known as platonia. The fruit looks somewhat like a papaya and has a sweet and sour taste.
You can use bacuri fruit in drinks, ice cream, and condiments. It's rich in vitamin C and non-heme iron.
14. Bael fruit
According to Perdue Horticulture, bael fruit is a fruit by many names, including Bengal quince, Indian quince, golden apple, holy fruit, and stone apple. It's more well-known for its applications in traditional medicine versus as an edible fruit.
In Indonesia, bael fruit flesh may be eaten with palm sugar for breakfast. In India, bael fruit is combined with milk and sugar to make a popular drink called sherbet. You can use unripe bael fruit for jam.
15. Balsam apple
The balsam apple (scientific name Momordica balsamina) is a tropical vine plant with bright orange fruits. According to the Monticello website, the Balsam apple was used to treat wounds in Europe in the mid-late 1500s.
The leaves and young fruits of the balsam apple are cooked and eaten like a veggie in some parts of Africa. Ripe balsam apple may be poisonous and cause GI disturbances (source).
16. Banganapalle mango
Banganapalle mango is a variety of mango grown in a certain part of India. It has sweet yellow flesh and is good for canning. Mango is rich in provitamin A and vitamin C.
The most common types of mango in the US are Tommy Atkins, Kent, Keitt, Haden, Francis, and Honey mango (AKA Champagne mango or Ataulfo mango) source. You're welcome to use whatever type of mango you can find in your local markets in the recipe below.
17. Baobab fruit
Baobab fruit is an egg-shaped fruit from Africa that grows on large trees that produce white flowers. It can take a baobab tree up to 200 years to produce fruit, and some never fruit at all (source)!
The baobab fruit contains a tangy powdery substance and dark edible kernels. Though often cited as a "superfood" (a superfluous marketing term), baobab is rich in a variety of vitamins and minerals. That said, you can find these same nutrients in many other foods, negating the need for special baobab supplements.
18. Barbadine
Passiflora quadrangularis is the scientific name for the plant "barbadine" in Trinidad. You may be more familiar with the Haitian name of this plant, grenadine.
You can make the fruit of this plant into drinks, such as punch, as well as ice cream. In some parts of Sri Lanka, they cook barbadine fruit like a curry.
19. Barbados cherry
I most commonly see the Barbados cherry referred to as "acerola cherry" in the United States. It is an edible fruit that is extremely high in vitamin C.
You can purchase acerola cherry powders and supplements at the pharmacy and online. I recommend saving some money and simply eating locally available fruits and vegetables rich in vitamin C instead.
20. Barberry
Barberries (AKA zereshk) are a tart red berry that are popular in Persian cuisine. Though fresh barberries are typically not available in US stores, you can purchase dried barberries on Amazon here.
You can use dried barberries as a substitute for dried cranberries, dried tart cherries, or even raisins (depending on the recipe). If you are a foodie who enjoys Iranian cuisine, I highly recommend trying them out! I always have a bag of barberries in my kitchen.
21. Batuan
Batuan provides a sour flavor in some recipes in Filipino cuisine. You likely won't find this fruit in stores, as it is grown in the wild and not farmed.
You may be able to find batuan fruit paste in stores that specialize in ingredients from the Philippines. A substitute (to get sour flavor) is tamarind paste.
22. Bayberry
Bayberries come in a variety of colors, from white to red and dark purple. They are sweet and tart, with a juicy pulp that can stain your lips.
Bayberries are commonly enjoyed fresh, but you likely won't find them in stores outside of Southeast Asia, as they don't last long. Often, the berries are used to make juice or wine. Additionally, they can be canned, dried, or pickled as methods to help preserve them.
23. Beach plum
Beach plums grow along the sand dunes along the northeast coast of the United States and southern Canada. They are small with a dark purple skin. Their flavor can vary from tart to sweet depending on their growing conditions and other factors.
Beach plums have a relatively high ratio of pit to flesh, and you shouldn't consume the pits. Removing the pits with a cherry pitter may make it easier for you to make beach plum jam or jelly.
24. Bearberry
You can find bearberry (AKA kinnikinnick) in many parts of North America, Europe, and Asia. The plant is commonly used as a ground cover, and grows fruits that are popular with bears (source).
Though the fruit of bearberry is technically edible, humans rarely eat it. Many find the taste of bearberry to be undesirable, and the texture of the berries mealy.
25. Beechnut tree fruit
If you're from the U.S., the word "Beech-Nut" may bring to mind a certain brand of baby food. However, there are also beechnut trees that produce edible fruits.
The fruits of the beech tree are small (similar to nuts) and bitter or astringent. The leaves of the beech tree were roasted and ground in past times to make a substitute for coffee.
26. Betel nut
Betel nut (AKA areca nut) is actually the seed of a fruit, rather than the fruit itself. Certain cultural groups use betel nut as a stimulant drug. Think of it more like tobacco versus an ingredient in culinary applications.
Use of betel nut carries a higher risk of mouth, throat, and stomach cancer (source). Additionally, it can damage your teeth and stain them black. I recommend steering clear of this one.
27. Bilberry
Bilberry (AKA huckleberry) is the state fruit of Idaho. The plant has dark fruits that look like blueberries. Purchase bilberry jam or syrup online if you want to taste their flavor.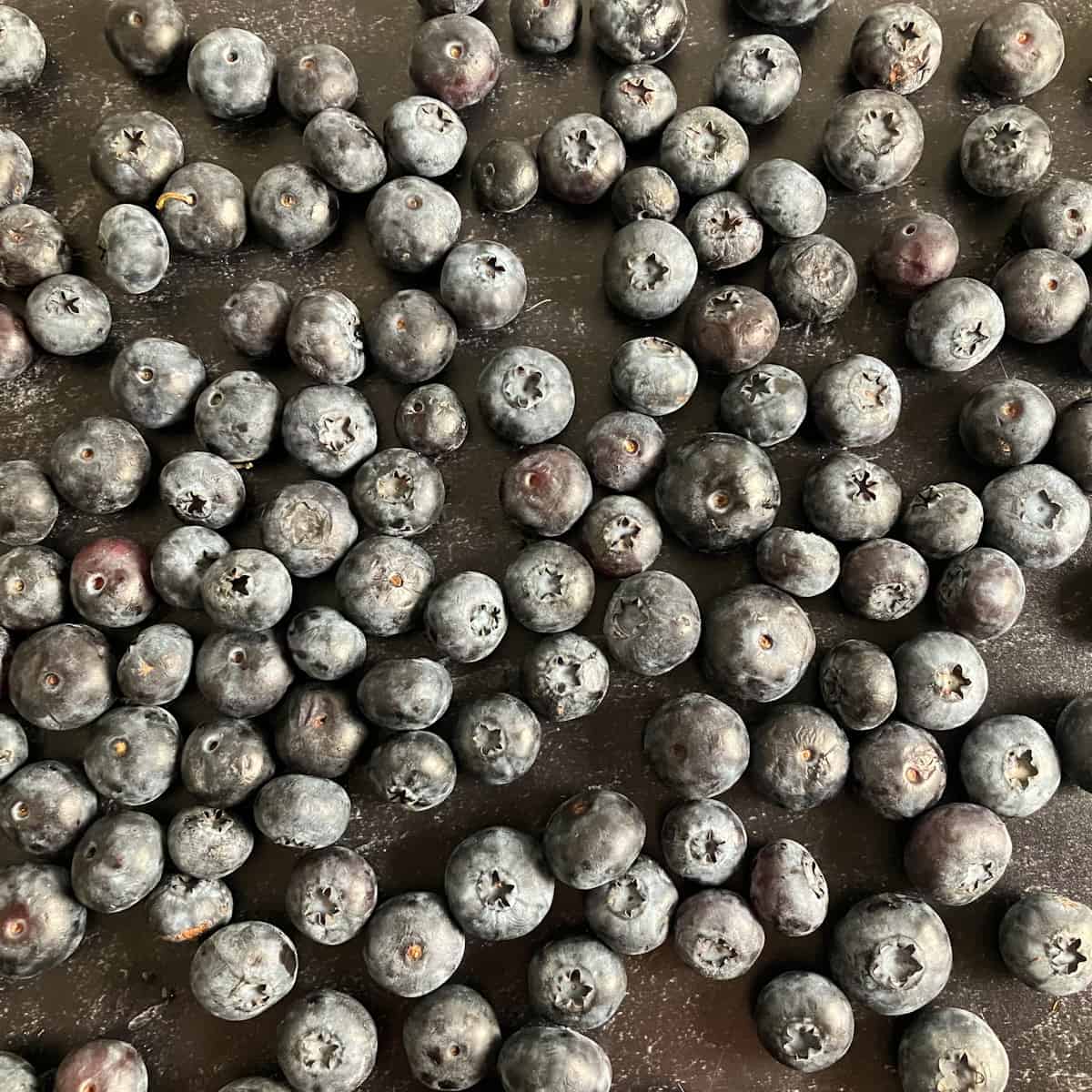 28. Bilimbi
The bilimbi plant is also known as the "tree sorrel" or "cucumber tree." The bilimbi fruit turns from green to white as it ripens. The flesh of bilimbi is green, gelatinous, and acidic.
Bilimbi fruit is generally considered too acidic to eat raw. However, fresh fruit is made into relishes in some cultures, as well as drinks similar to lemonade (source).
29. Biriba
Biriba (AKA Rollinia fruit) is a tropical fruit in the same family as two custard fruits you may be more familiar with: cherimoya and soursop. Some say the edible fruit has a flavor similar to lemon meringue pie. The flesh is bright white with a creamy, jelly-like texture.
Biriba is usually eaten fresh. You can use the pulp in jams, smoothies, baked goods, and other desserts.
30. Bitter gourd
Bitter gourd (AKA bitter melon) gets its name from its extremely bitter flavor. I've found it locally at markets that specialize in East Asian foods. It looks like a spiky cucumber.
I find bitter gourd to be an acquired taste, and I do not recommend trying it raw if you are sensitive to bitter flavors. Soaking it in water and cooking it can help mellow out some of the bitterness. However, even with these preparations, it has a very strong bitter flavor.
31. Black apple
Black diamond apples are an unusual looking fruit from Tibet with a dark purple-black skin. The flesh of this apple is white, similar to other varieties of apples. Unfortunately, you're unlikely to find them if you live in the United States.
Depending on where in the U.S. you are, you may be able to find Arkansas black apples. These can serve as a slightly lighter-colored substitute to the deeply hued black diamond apple. I think either apple would be perfect for your next Halloween or fairytale-themed party.
32. Black cherry
Rainier cherries and bing cherries are the most common cherry varieties local to me. However, there are other types of cherries out there, such as the black cherry (AKA rum cherry or mountain black cherry).
You can use black cherries in recipes as a substitute for other types of cherries. They're great in jams, pie, and even savory recipes.
33. Black currant
Fresh black currants are difficult to find in the US, and raisins are typically used in place of dried currants in recipes here. This is because growing and importing red and black currants was illegal in many parts of the U.S. until recently (source).
I often see dried currants used in international recipes, particularly ones from the UK. Luckily, you can buy black currants on Amazon if you cannot find them locally.
34. Black mulberry
Black mulberries look similar to blackberries but they are larger and more oval in shape. You can use black mulberries as a substitute for blackberries in recipes. They're delicious in jellies, sorbet, pies, and other baked goods.
35. Black sapote
Black sapote (AKA chocolate pudding fruit) is related to persimmon. It is green or brown on the outside with a dark brown flesh that has a custard-like texture.
You can enjoy black sapote on its own. It's also terrific in smoothies, or for healthier "chocolate" spreads and puddings.
36. Blood lime
You may have heard of blood oranges, but have you heard of blood limes? This citrus hybrid was developed in (and is available in) Australia. It is a cross between the Ellendale Mandarin hybrid and red finger limes.
Blood limes are a bit smaller and sweeter than standard limes. Their flesh is red-orange, while the edible skin is dark red or green.
37. Blue tongue fruit
Blue tongue fruit grows on a bushy plant and is available in Australia. As the name implies, eating this sweet blue-black fruit can stain your mouth!
38. Bolwarra
Bolwarra (AKA native guava) are an edible fruit with many seeds and a creamy flesh. You can enjoy them in many ways. Eat them raw, make a jam, or try drying them to use in recipes later.
39. Boquila berries
Boquila plant is native to Chile and Argentina. It is a vine plant that twists around its host, and later produces edible berries.
40. Bottle gourd
Bottle gourd (AKA calabash, long melon, or birdhouse gourd) is another vegetable that is actually a botanical fruit. Calabash can be harvested young (when they look kind of like a light zucchini) and prepared as a veggie. If harvested when older, bottle gourds can be used as a container or birdhouse.
You can sometimes find bottle gourds in stores that carry East Asian produce.
41. Brazilian guava fruit
Brazilian guava fruits are small yellow fruits with a white or yellowish flesh. The flesh of these fruits is similar to a banana in consistency, and has a sweet, tropical flavor.
Brazilian guavas are rich in the antioxidants vitamin C and vitamin A. They are used in a popular Brazilian dessert called goiabada.
42. Breadfruit
Breadfruit (AKA Ulu) is about the size of a football, with green to yellow-brown skin, depending on ripeness. The flesh of the breadfruit is pale yellow-white in color as it becomes ripe. The flavor of cooked breadfruit is likened to a potato, with an aroma a bit like fresh bakery bread.
Keep an eye out for breadfruit when you visit local markets that specialize in international foods. I am occasionally able to get my hands on fresh breadfruit, and I think it's well worth trying.
43. Broadleaf bramble fruit
Broadleaf bramble (AKA Molucca bramble) is a shrub native to Australia. It produces edible berries that can be eaten on their own or used in sauces and jams. The fruits are high in vitamin C.
44. Buddha's hand
Buddha's hand (AKA fingered citron) is a citrus fruit with an unusual appearance. It looks like a burst of yellow tendrils, or a collection of fingerlike projections. I first encountered this interesting fruit in the exotic fruits section of a local grocery store.
Unlike other citrus fruits, Buddha's hand has no juice or flesh, and is essentially just the zest. You can finely grate Buddha's hand and use it in any recipe that calls for citrus zest. You can also candy Buddha's hand as you would lemon peel.
45. Burdekin plum
The Burdekin plum is shaped and colored like a regular plum, but it has an unusually large pit. These plums don't ripen fully on the tree. Keeping them in a paper bag for about 7 days after picking will help them to ripen.
Burdekin plums are an Australian fruit that can be used in a variety of ways. You can enjoy it fresh, in salads, sauces, jams, and it can even be used to make wine!
46. Burmese grape
The Burmese grape grows on an evergreen tree and has a taste some describe as similar to lychee. You can enjoy the Burmese grape fresh, make it into wine, or stew it.
47. Bush cherry
Bush cherries are a sour cherry with a dark red skin. They are crisp, tart, and tangy. Some gardeners use the bush cherry plant as an ornamental because of its pretty white flowers.
48. Button mangosteen
The button mangosteen is a tree native to Thailand and Malaysia. It has a thin skin, with a flavor some describe as similar to a tangerine.
***
This isn't a complete list, as other fruits start with B. Note that there are also b fruits not on the list that are toxic to humans.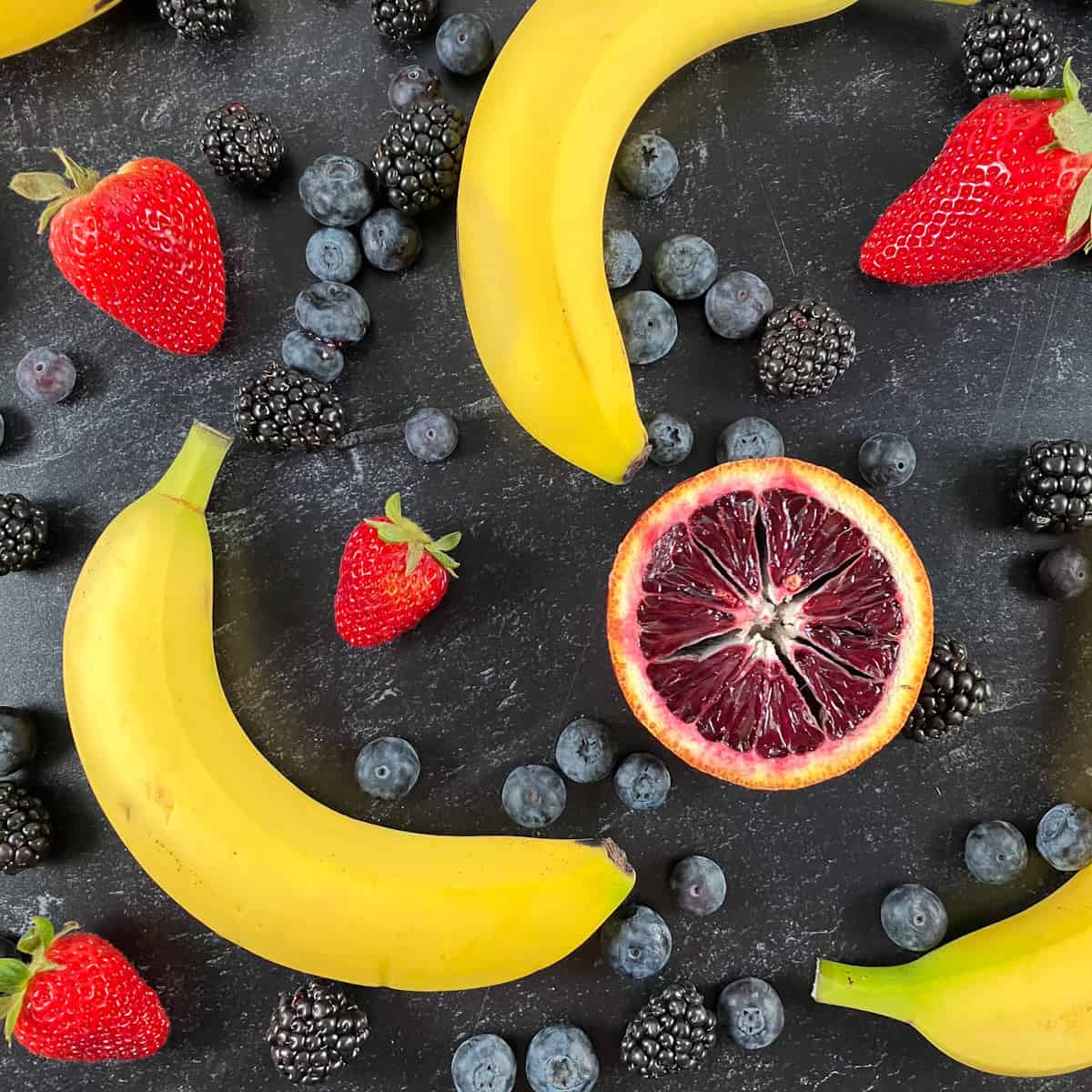 FAQs for Fruits that Start with B
What is the longest fruit name beginning with B?
In this list at least, the broadleaf bramble fruit is the longest fruit name that starts with B.
What are some vegetables that start with B?
Some vegetables beginning with b include: bamboo shoots, beans, bean sprouts, beets, broccoli, broccolini, bok choy, Brussels sprouts, and butternut squash. Now you know lots of fruits and vegetables that start with b!
👩🏻‍🍳 Other Recipes with Fruit
Here are a few more fruit recipes you may enjoy:
Join our community! Subscribe and be kept up-to-date on the latest and greatest recipes. You can also follow me on Pinterest, Twitter, Instagram, and YouTube!
The Disclaimer…
All recipes on this website may or may not be appropriate for you, depending on your medical needs and personal preferences. Consult with a registered dietitian or your physician if you need help determining the dietary pattern that may be best for you.
The nutrition information is an estimate provided as a courtesy. It will differ depending on the specific brands and ingredients that you use. Calorie information on food labels may be wildly inaccurate, so please don't sweat the numbers too much.
For more information on how the three recipe levels may help with a weight management goal, refer to my overnight oats no sugar post. Let's get cooking!
📖 Recipe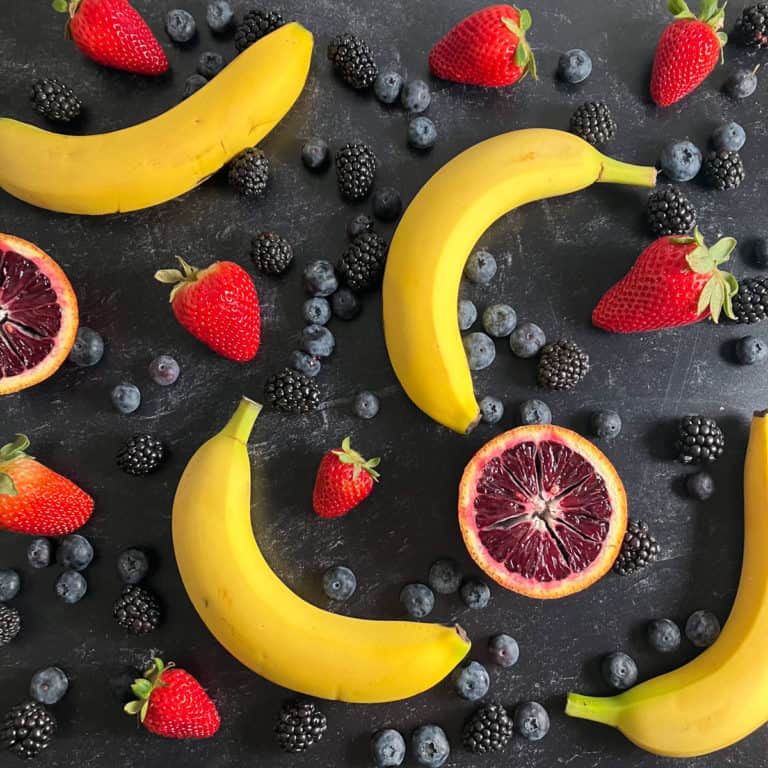 40+ Fruits that Start with B
Here's a way to enjoy many fruits that start with B- banana berry breakfast bowls!
Ingredients
1

medium

banana, split lengthwise

¾

cup

plain, unsweetened Greek yogurt

(non-fat; if you're accustomed to sweetened yogurt you'll probably prefer using those)

¼

cup

strawberries, diced

(¼-½ inch/0.64-1.27 cm pieces; about 2 berries)

¼

cup

blood orange, peeled and chopped

¼

cup

mango, peeled and chopped

(¼-½ inch/0.64-1.27 cm pieces, Banganapalle mango starts with b, but you can use any variety)

1

kiwi, peeled and chopped

(¼-½ inch/0.64-1.27 cm pieces, AKA the Chinese goose Berry)

3

tablespoons

blueberries

¼

cup

blackberries

(about 5 berries)

1

tablespoon

creamy peanut butter

1

tablespoon

water

1

tablespoon

unsweetened coconut, toasted
Want to Help?
If you love this recipe, please come back and leave a rating. This helps readers and I'd love to hear from you. Thank you ❤️
Instructions
Put the split banana in a bowl. Top with the yogurt.

Pile all of the fruits on top of the banana bowl. (I hope you used a big enough bowl!)

Whisk the water and creamy peanut butter together. You can add more (or less) water if desired to get a good consistency for drizzling.

Drizzle the peanut butter mixture on top of the fruits. Sprinkle with the toasted coconut.

Admire the beautiful breakfast of fruits that start with b you made! Enjoy 🙂
Notes
This is a level 1 recipe (may help support fat loss).
Fruits can be a great way to add filling fluid volume and fiber to meals for very few calories. They're hydrating, sweet, delicious, and perfect to enjoy at any time of the day.
Additionally, fruits that start with B, along with other fruits, provide an assortment of essential vitamins and minerals. This may include vitamin C, provitamin A, potassium, and non-essential but beneficial phytonutrients
such as anthocyanidins and carotenoids.
Two things most fruits don't have much of is protein and healthy fat. If you're making a meal with fruit, remember to add foods with these macronutrients in. Here, I've added some protein-packed Greek yogurt as well as peanut butter for healthy fat.
If you have a picky eater in your household, sometimes fruits are more likely to be accepted than veggies.
Kids love this fun presentation of a classic fruit and yogurt parfait, and it's a great way to eat the rainbow.
Nutrition information is for one serving.
Nutrition
Calories:
454
kcal
Carbohydrates:
73.8
g
Protein:
22.9
g
Fat:
12.2
g
Saturated Fat:
3.7
g
Sodium:
123.9
mg
Potassium:
1082.4
mg
Fiber:
12.4
g
Vitamin A:
35
% DV
Vitamin C:
194.9
% DV
Calcium:
53.7
% DV
Iron:
2.8
% DV
What's are your favorite fruits that start with b? Let me know, and tell me any that I've missed in the comments below!