What protein bars are good for weight gain? Learn about the high calorie bars for gaining weight in this weight gain bars review! Get answers to all your questions, such as whether cereal bars are good for weight gain, and which are the best high calorie protein bars. You'll love this guide with calorie and protein targets for mass gainer bars, where to find them in stores, and more!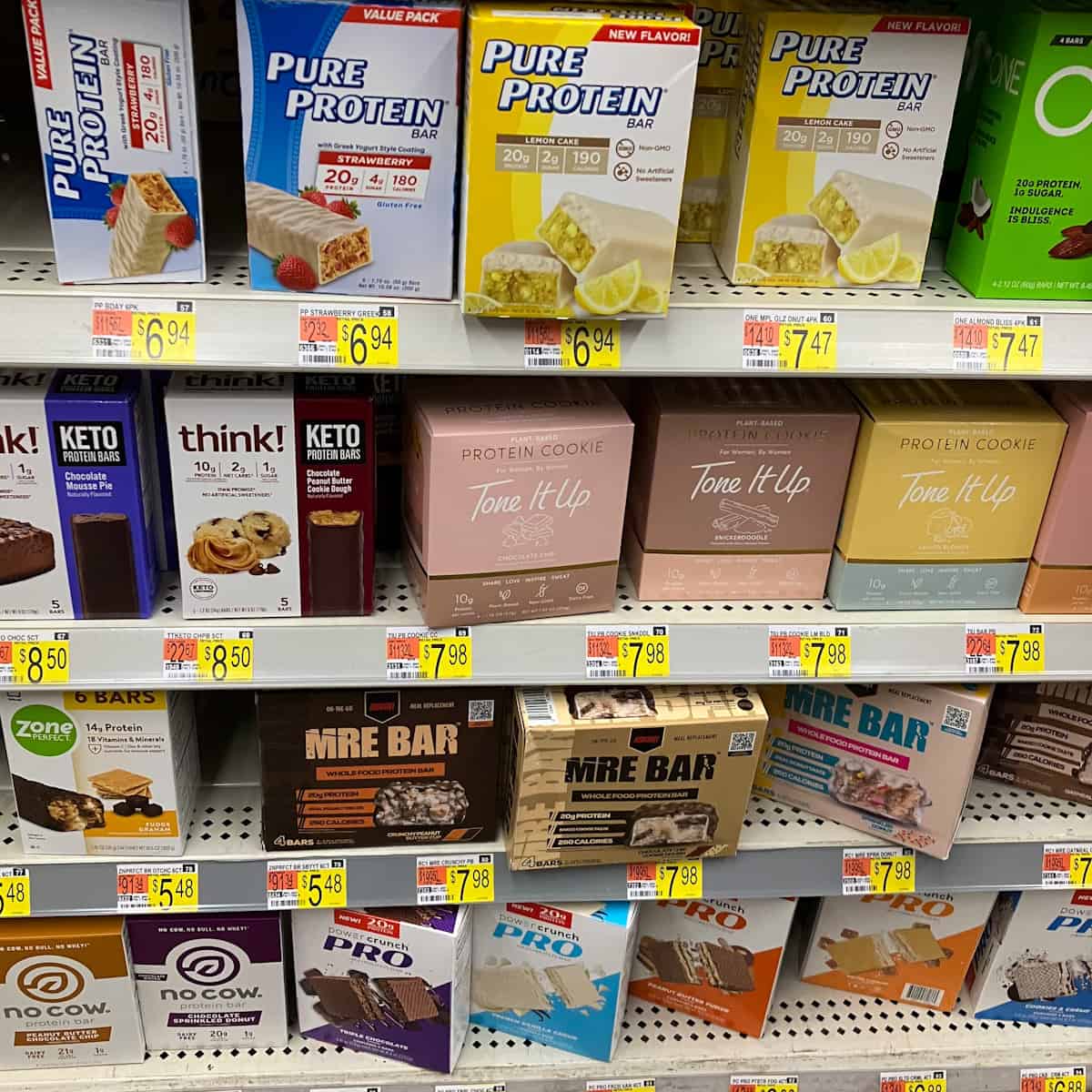 Can you use protein bars to gain weight? Technically, any food that helps you maintain a calorie excess over time can help you gain weight.
So, when looking for "bars that make you gain weight like crazy," you want something small and energy-dense (high calorie). By packing a large number of calories into a small volume of food, you may be able to eat more calories before getting full.
There are many reasons you may want a protein bar for weight gain. Perhaps you need a lightweight, portable, and convenient source of energy while hiking or after workouts. Or maybe you need an easy meal replacement when you're feeling too ill to cook.
Luckily, there are lots of options for snack bars and meal replacement bars for weight gain out there. These bars may or may not require refrigeration. Many high calorie bars for weight gain count as ultra-processed foods, but you can also find healthy whole food options.
Here are some things I look for in the best protein bars for weight gain:
At least 350 calories
At least 15-20 grams of protein (from eggs, soy protein or other beans, nuts, dairy whey or casein)
Healthy fats
Complex carbohydrates (whole grains, fruits)
Whole food source of nutrients ("real food ingredients" rather than supplements)
Next, let's look at specific options for the best weight gain bars for underweight!
Jump to:
📋 Bars for Weight Gain Calories
The calories in weight gain bars depends on the brand and flavor you buy. Here is a list of the best bars for weight gain:
Nutrition information was correct at the time of writing and is subject to change.
Note that some of these options are rations for weight gain in emergencies, not "healthy" bars. For example, the SOS Food Bars are primarily sugar and shortening. They're packed with calories but rather low in protein and certain essential vitamins and minerals.
You can find calorie-dense bars for weight gain in local grocery stores and on Amazon. Meal replacement bars will usually be found in the pharmacy area or with camping gear, not in the aisle with the granola bars. Many of the popular granola and cereal bars only provide 100-200 calories per bar.
Kalteen bars are a weight gain bar featured in the movie Mean Girls. You can find a recipe inspired by the movie at Delish.
❓ Are Clif Bars good for weight gain?
I often see Clif Builders protein bars make the list for good bars for weight gain. At a max of 300 calories per bar, with relatively high protein for the calories, these aren't my top choice for gaining weight. You can find higher calorie bars with lower protein density (so you don't get full too early) in many stores.
⭐ Are KIND Bars good for weight gain?
Kind bars are snack bars for extra energy between meals, not a meal replacement bar. Many Kind bars are under 200 calories per bar, and not my top choice for a weight gain snack. You would need to eat two Kind bars to get the same amount of calories as some of the weight gain bars above.
🥣 Are cereal bars good for weight gain?
Granola bars and cereal bars are fine for adding extra calories between meals. However, they are not meant to be complete meal replacements and aren't my top choice for weight gain. For example, the vegan YES bar (dark chocolate chip) only provides 220 calories and 5 grams plant-based protein per bar.
🔎 Are Quest bars good for weight gain?
IMVHO, Quest bars are among the best protein bars for weight loss and muscle gain, not a helper for underweight. Quest bars and ONE protein bars are examples of filling protein-dense low carb bars that are not very high in calories. Many Quest bars are under 200 calories, but packed with 14-16 grams of fiber to fill you up.
🍫 Do Built Bars make you gain weight?
Maintaining a calorie excess over time makes you gain weight, not Built Bars or other specific foods. Built Bars are actually a low calorie bar (about 130 calories per bar), with high protein content and fiber. IMVHO these are a better bar for weight loss and increasing protein intake than weight gain.
🤔 Are Nakd Bars good for weight gain?
I looked up the Naked Banana Crunch Bar, and it is only about 100 calories per bar. If you want a high calorie bar for weight gain, there are better options.
🍴 Are Nature Valley Bars good for weight gain?
Most Nature Valley granola bars, including the Nature Valley Protein Bars, are under 200 calories per bar and not my top weight gainer pick. That said, Nature Valley bars are inexpensive and very easy to find in US stores. If you have a couple of them as a snack, you'll have eaten as many calories as in a typical weight gainer bar.
🤷 Are Met Rx Bars good for weight gain?
Met Rx bars are a good choice for weight gain bars. They're around 400 calories each, with sufficient protein, vitamins, and minerals to act as a true meal replacement bar. Additionally, they're fairly easy to find in stores if you don't like buying online. I've seen them in the pharmacy section in Super Walmart.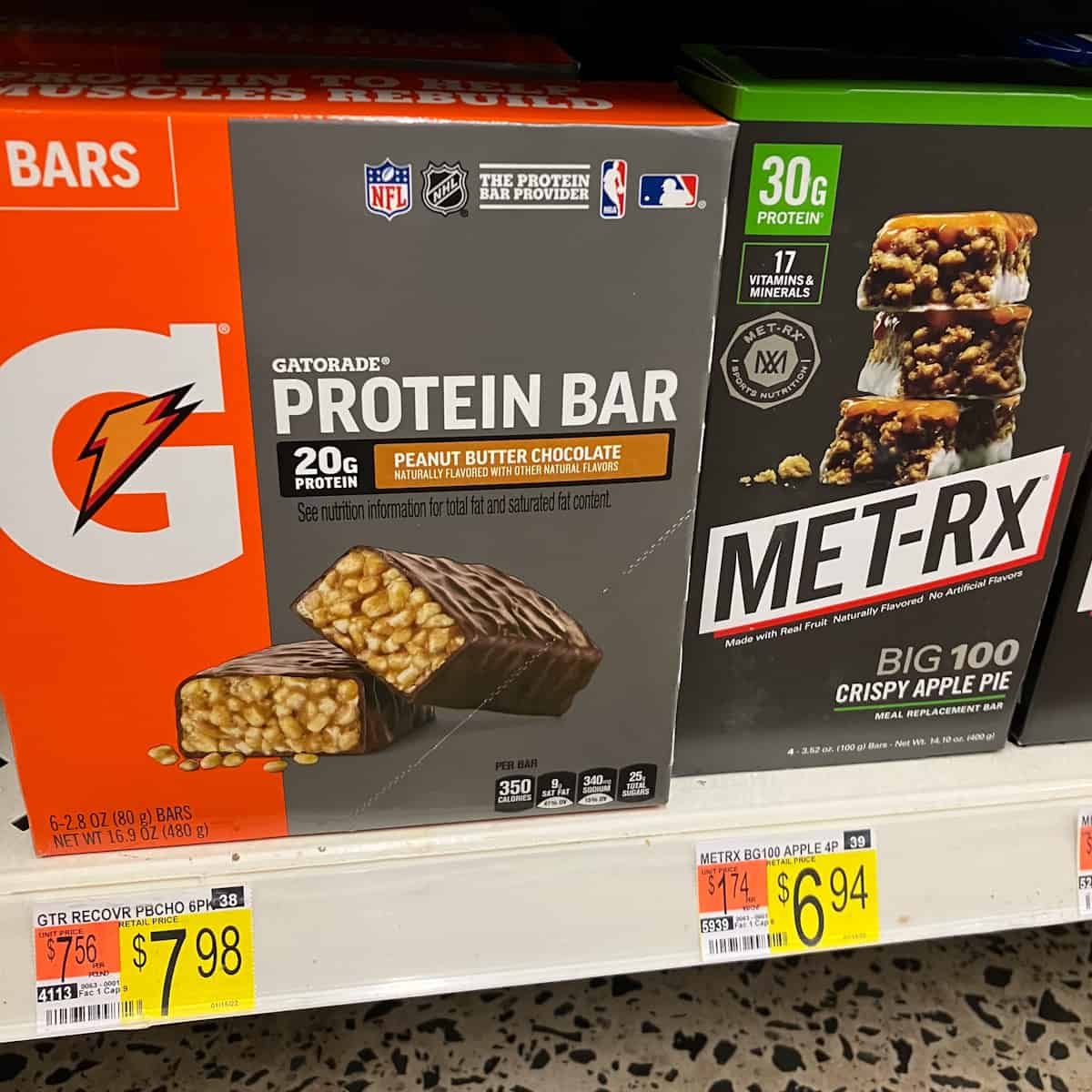 🌱 What's a good vegan weight gain bar?
Though not the highest calorie bar around, Vega protein bars contain around 300 calories per bar and use pea protein and brown rice protein. The salted caramel Vega bars are soy-free and have 290 calories and 20 grams protein per bar. They're also a good source of calcium, despite being dairy free.
FAQs
What protein bars are best for weight gain?
The best weight gain protein bars depends on your needs. Do you want a snack bar or complete meal replacement? How much added sugar can you tolerate in a bar? For flavor, I love these- they taste like the inside of a Reese's peanut butter cup! Find them in the refrigerator section at Whole Foods, Costco, or buy online.
Where to buy gluten free weight gain bars?
To find GF weight gain bars, check the label of the product you're interested in. Ingredient formulations change often, so the best way to ensure you're getting a certified gluten free bar is to look at the product packaging. (P.S. These Perfect Bars that I love happen to be certified gluten free.)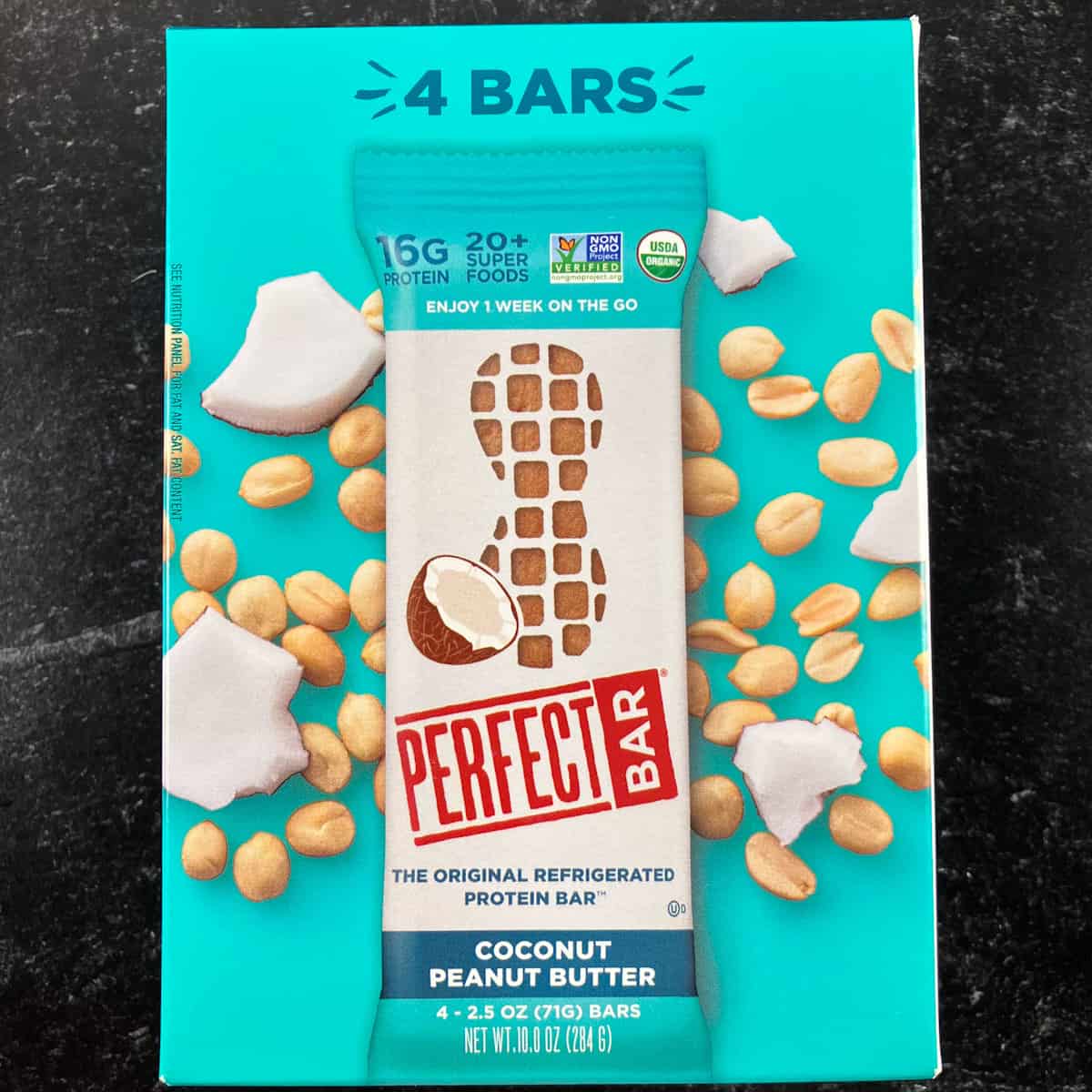 How to make homemade high calorie bars?
To make a high calorie bar recipe, you need lots of energy-dense ingredients plus something sticky to hold them together. Some ideas for your high cal bars include nuts, seeds, dates, coconut, coconut oil, dried fruit (raisins, dried blueberries, etc.), peanut butter chocolate chips, flours, honey, and maple syrup.
Are there special weight gain bars for skinny females?
Male or female, you need to maintain an excess of calories relative to your energy needs to gain weight. Women often have lower energy needs than men, so (in theory) weight gain may be easier for them. The weight gainer bars you can buy can be used for underweight females or males.
What's the highest calorie bar?
The highest calorie bars to buy are the 3600 Calorie Food Ration Bars meant to be used in emergency survival situations. These bars are often sold in a block to be broken into pieces and eaten throughout the day. They are generally not meant to be for daily long-term use.
👩‍🍳‍ Other Weight Gain Foods
Want more food ideas for weight gain? Here are some other articles you may enjoy:
Don't miss our entire collection of High Calorie Recipes while you're here!
Nutrition Info Disclaimer: The nutrition information on this website may or may not be appropriate for you, depending on your medical needs and personal preferences. Consult with a registered dietitian or your physician if you need help with your weight or diet.
🎥 Weight Gain Bars Video
If you have a favorite high calorie bar not mentioned above, please drop a comment and tell me about it!
Join our community! Subscribe for all of the latest and greatest recipes, and follow me on Facebook, Pinterest, Instagram, and YouTube!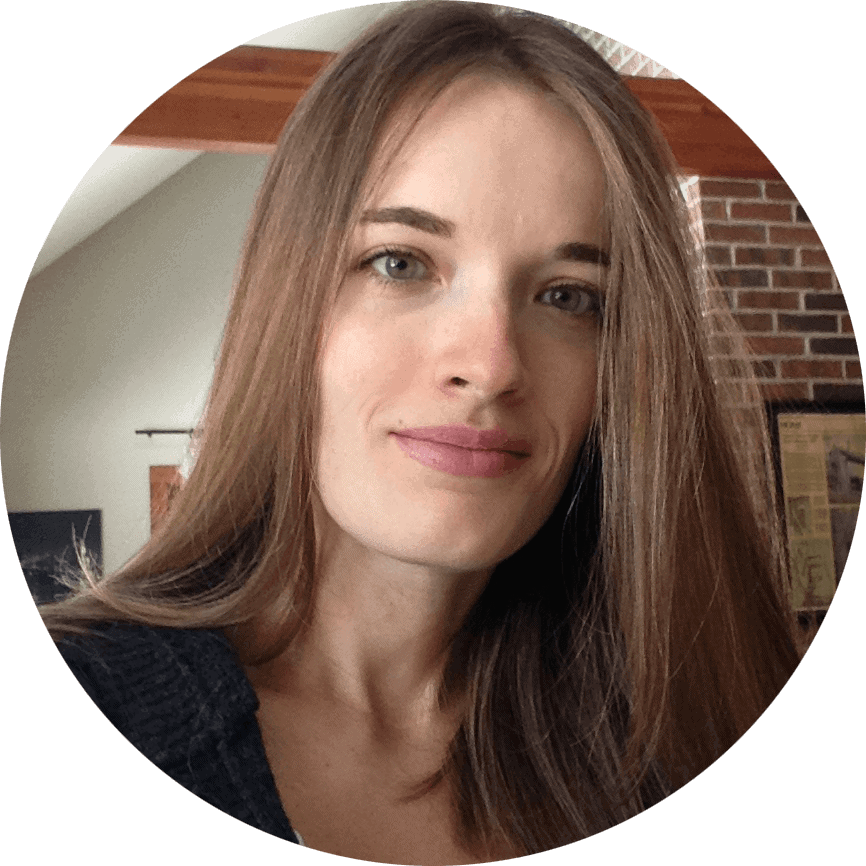 Hello! I'm Summer, a registered dietitian and home chef who loves to cook, eat, and create high quality content for you! Every recipe on this site has been tested by me to help ensure your success in the kitchen. All eaters are welcome here 🙂