Do Oreos expire? Oreos are technically a non-perishable food, but the Oreo packaging lists a best-by date. However, this date doesn't tell you how long Oreos last. The best by date tells you how long you have to enjoy the Oreos for the best taste and texture. That said, the answer to do Oreos go bad is yes; expired Oreos may smell or taste off, or the texture may become compromised.
Jump to:
➕ Do Oreos Expire If Unopened?
Do Oreos go bad if not opened? Oreos are a shelf-stable food with a long shelf life, but yes, Oreos can still expire. Like any other food, Oreos can go bad if not stored properly. If the package is damaged or if the cookies have been exposed to moisture, they may not last as long as expected.
To ensure that your Oreos last as long as possible, it is best to store them in a cool, dry place. Keep them in their original packaging, a Ziplock bag, or an air tight container. Avoid exposing them to direct sunlight or high temperatures, as this can cause the cookies to spoil.
🍪 How Long Do Unopened Oreo Cookies Last?
If you are a fan of Oreos, you may be wondering how long unopened Oreo cookies last. Overall, if you have a pack of unopened Oreos, you can expect them to last for a few months after the "best by" date. Just be sure to check for any signs of spoilage before consuming them.
The FoodKeeper app at Foodsafety.gov says that non-perishable storebought crispy cookies are best for up to 4-6 months in the pantry. Alternatively, you can freeze Oreos for up to 8-12 months for the best taste. Yes, with proper food storage, your crispy chocolate cookies with a delicious cream filling can last up to a year!
Oreos for food service often have a total shelf life listing of 210-270 days. This is approximately 7-9 months.
🤔 Where Is the Expiration Date Located on the Oreos Package?
The expiration date on the Oreo package is usually located on the side or bottom of the package. It is usually labeled as "best before" or "use by" date. This date is an estimate of when the cookies will be at their best quality, but it is NOT an actual expiration date.
On the package of Oreos I purchased, the date was in very small print on the edge of the package. The date on the package was about 3 months into the future. You may need to look hard for it!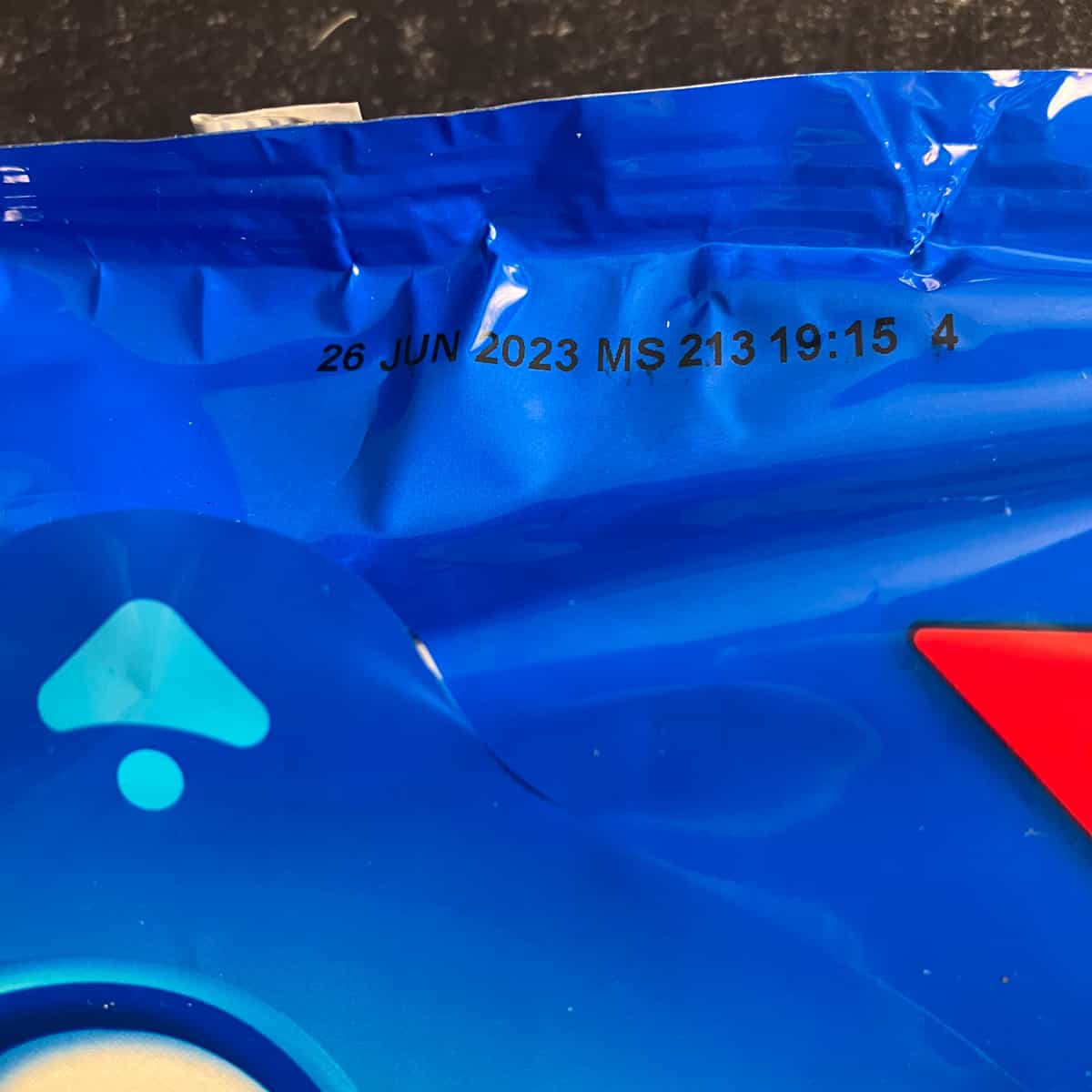 How Long Are Oreos Good After Expiration Date?
You can still enjoy your Oreos even if they are past their "best before" date, as long as the packaging remains intact, and the cookies show no signs of spoilage. The answer to how long Oreos are good after the package date depends on how they were stored and whether they were opened.
However, it is important to note that the quality of the cookies may start to deteriorate after the "best before" date. They may become stale or lose their flavor over time. If you notice any signs of spoilage, such as mold or a strange odor, discard the cookies.
Oreo Expiration Date Format
The format of the expiration date on the Oreo package may vary depending on the manufacturer. Some packages may use the month/day/year format (e.g., 05/30/2023), while others may use a code that requires decoding. If you are unsure about the expiration date format, contact Oreo customer service for more information.
The best-by date on my Oreos was listed day-month-year. After the date, there was information about the batch and time of manufacture. (This info is important in case of recalls.)
🤢 Can Expired Oreos Make You Sick?
Can you eat expired Oreos? Eating any food that is truly expired, including Oreos, can give you food poisoning. Do not eat Oreos that are expired, as they can give you symptoms such as nausea, vomiting, stomach cramps, diarrhea, and fever.
Remember, the date on the Oreos package is NOT an expiration date. Expired Oreos will have mold, taste off, smell off, or the cookie part will be soggy and lose their crunch. Your senses are the best way to determine if your Oreos expired, not the best by date on the package.
Slightly stale Oreos without the above signs of food spoilage are likely safe to eat. That said, since the point of Oreos is enjoyment, you may want to buy a fresh package. Alternatively, you might be able to revive them a bit (and prevent food waste) by crushing the Oreos and adding them to vanilla ice cream.
Do Oreos Mold?
While relatively rare, Oreos are susceptible to mold growth, especially if they are not stored properly. The high sugar content in Oreos can make them a breeding ground for mold and bacteria if they are exposed to moisture or air.
Preservative helps extend the shelf life of Oreos and prevent mold growth if stored in a cool, dry place. So even if your Oreos are past their "best before" date, they are still safe to eat as long as they don't show any signs of mold or spoilage.
If you do happen to come across moldy Oreos, throw them away. Eating moldy food can be harmful to your health, as it can cause allergic reactions, respiratory problems, and other health issues. It's always better to be safe than sorry when it comes to moldy food.
❌ What Do Expired Oreos Taste Like?
Truly expired Oreos have a stale or rancid taste and should not be consumed. It's best to dispose of them and purchase a fresh package. The taste and texture of expired foods are often unpleasant, and they can make you sick.
🌡️ How to Keep Oreos Fresh After Opening
Once you open a package of Oreos, it's important to keep them fresh to maintain their taste and texture. Opened packages of Oreos can be kept in a cool, dry pantry. Keep them fresh longer by storing them in a Ziploc baggie with the air pressed out, or an airtight container.
Remember to always store Oreos in a cool, dry place away from heat sources and direct sunlight. Avoid storing Oreos in a humid environment like the kitchen or bathroom, as moisture can cause the cookies to go stale quickly. By following these tips, you can keep your Oreos fresh and delicious for longer.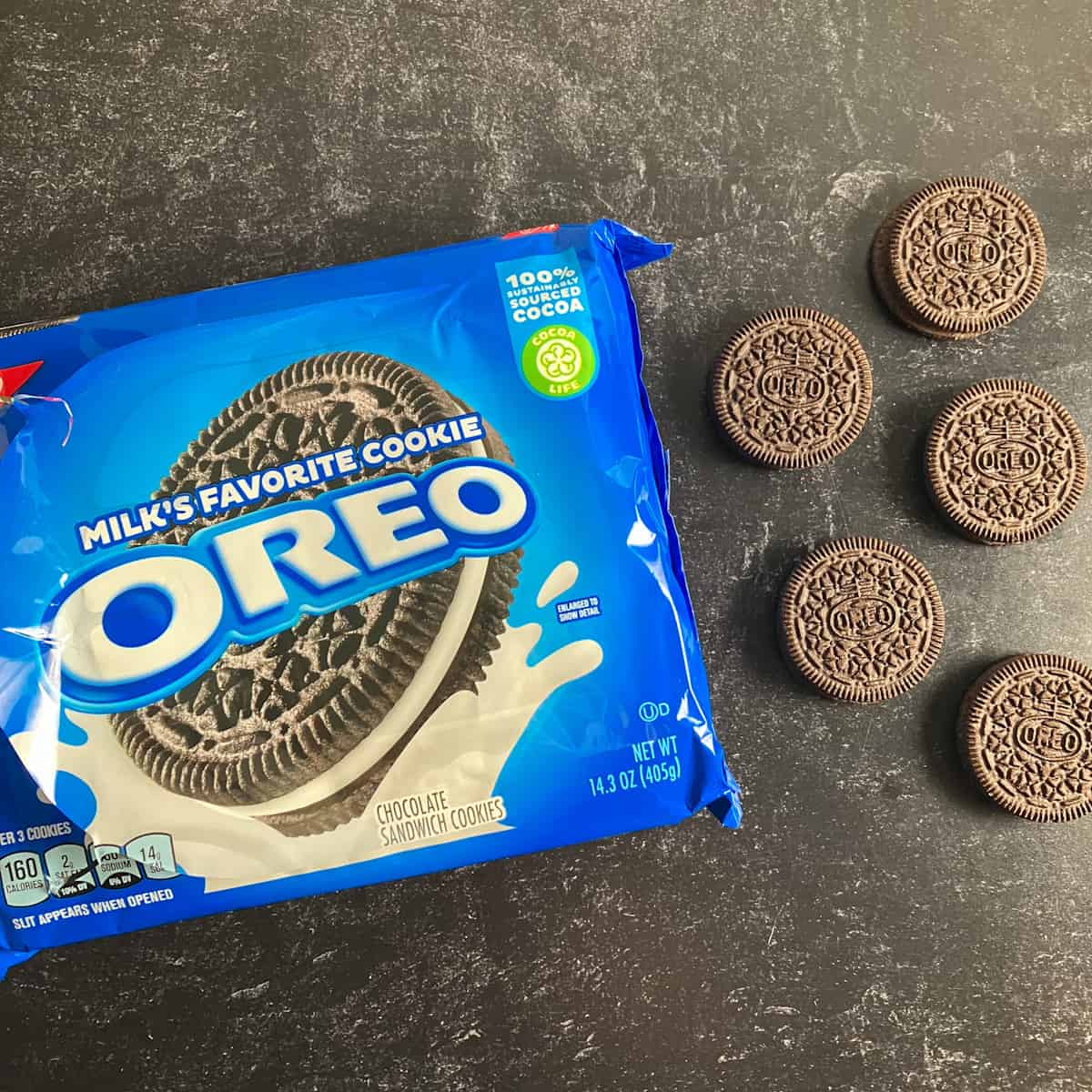 How Long Do Oreos Last in the Fridge?
You don't have to store opened Oreos in the fridge, but it may extend their shelf life. Generally, Oreos can last up to 4-6 months in the pantry, and they may last longer in the refrigerator.
To keep them fresh, place the cookies in an airtight container and before storing in the fridge. This will help stop moisture from getting to the cookies and prevent soft Oreos.
How Long Do Oreos Last in the Freezer?
If you want to extend the shelf life of your Oreos even further, you can freeze them. Frozen Oreos can last up to 6-12 months in the freezer.
To freeze Oreos, place them in an airtight container or freezer bag and store in the freezer. When you're ready to eat them, simply take them out of the freezer and let them thaw at room temperature for a few minutes. They'll be as good as fresh Oreos!
FAQs
Can Chocolate Covered Oreos Go Bad?
Yes, chocolate covered Oreos can go bad just like regular Oreos. However, the chocolate coating can make it harder to tell if they have gone bad. If the chocolate is discolored, is filmy, or has a strange odor, it's best to throw them away.
Can I Eat 3 Year Old Oreos?
While Oreos don't have a set expiration date, they can go stale over time. If you find a package of Oreos that is 3 years old, it's probably best to give them a pass. They may not be harmful to eat, but they may not taste very good.
Are Expired Oreos Safe to Eat?
Can you eat expired Oreos? If you notice any signs of spoilage, such as mold, strange odors, or discoloration, it's best to throw the pack of Oreos away. Eating expired Oreos may also increase your risk of foodborne illness, especially if they have been opened or stored improperly.
How Bad Are Oreos for You?
Oreos are an ultra-processed food that is high in sugar and fat. While they are not the healthiest snack option, they can be enjoyed in moderation as part of an overall balanced diet. One serving of Oreos (3 cookies) contains 160 calories, 7 grams of fat, and 14 grams of sugar.
| Nutrient | Amount per Serving (3 cookies) |
| --- | --- |
| Calories | 160 |
| Total Fat | 7g |
| Saturated Fat | 2g |
| Trans Fat | 0g |
| Cholesterol | 0mg |
| Sodium | 135mg |
| Total Carbohydrate | 25g |
| Dietary Fiber | 1g |
| Total Sugars | 14g |
| Protein | 1g |
Oreos contain white flour (which is listed as "wheat flour," and not the same as WHOLE wheat flour). They also contain other ingredients many try to limit, such as high fructose corn syrup and artificial flavor.
It's true that Oreos are dairy-free and acceptable for vegans. However, that doesn't mean that this sandwich cookie is an optimal nutrition choice.
Mint Oreos, Birthday Cake Oreos, and other flavors are fairly similar nutritionally. Oreo Thins give you a greater number of cookies for the calories, but the cookies are smaller.
👨‍🍳 More on Cookies
Cookies are loved by people of all ages! For more cookie content, don't miss these:
Join our community! Subscribe for all of the latest and greatest recipes, and follow me on Pinterest, Twitter, Instagram, and YouTube!
The Disclaimer…
Information on this website may or may not be appropriate for you, depending on your medical needs and personal preferences. Consult with a registered dietitian or your physician if you need help determining the dietary pattern that may be best for you.
The nutrition information is an estimate provided as a courtesy. It will differ depending on the specific brands and ingredients that you use. Calorie information on food labels may be wildly inaccurate, so please don't sweat the numbers too much.
🎥 Do Oreos Expire? Video