Is permanent weight loss impossible? Losing weight permanently may feel like an insurmountable challenge, but it is possible to maintain the habits and behaviors that helped you to lose weight. I've managed to maintain a 70-pound weight loss since 2013, so I am personally vested in the topic of forever weight loss.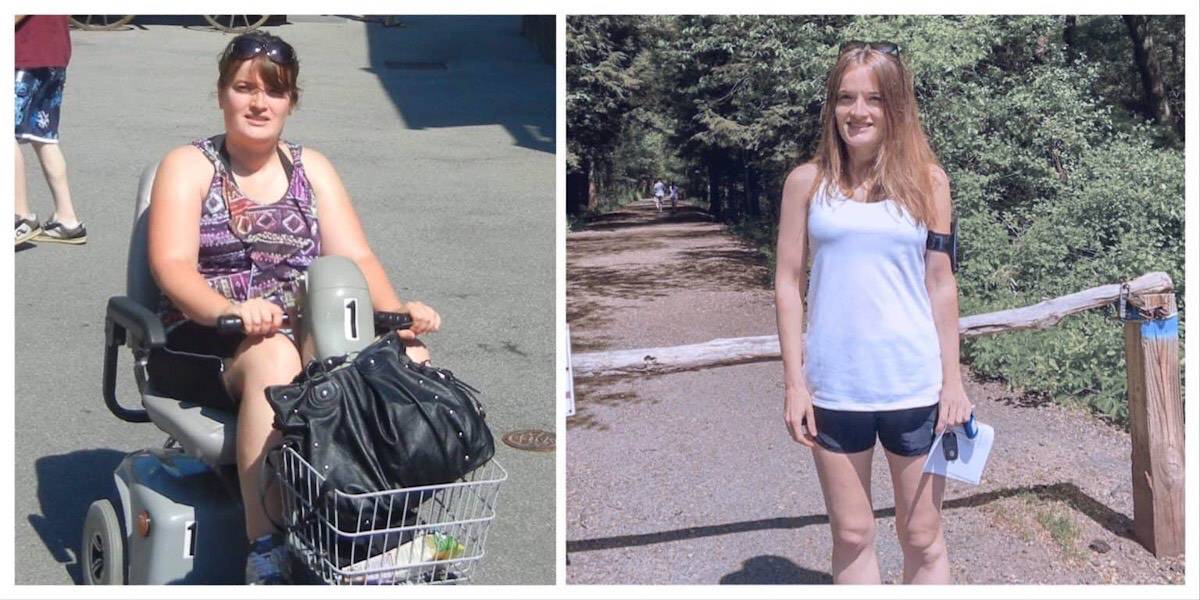 Losing weight takes a high degree of commitment to making lifestyle changes. It would be sad to lose progress after all that hard work! Thinking ahead to how you'll maintain the weight while you're on a weight loss journey may help you focus on the long game.
The statistics on the number of people who achieve forever weight loss is disheartening. The annual probability is less than 1% that a person will get back down to a healthy BMI level once they reach a BMI of 30 or greater. Though this study excluded bariatric patients, it does indicate that many have extreme difficulty getting to a healthy weight.
That's the bad news. The good news is that information is available on people who have lost a lot of weight and kept the weight off. Data and research on this group of individuals are maintained by the National Weight Control Registry (NWCR).
Jump to:
What's permanent weight loss?
The NWCR is an investigation of the individuals who have succeeded at long-term weight loss. Members of the NWCR have intentionally lost at least 30 pounds and kept it off for at least one year.
Researchers involved with the NWCR publish scientific articles on the characteristics of these weight maintainers. This helps health practitioners and the public learn about the strategies that they are using to achieve permanent fat loss.
Over 10,000 individuals (including yours truly) are tracked in the NWCR through surveys. It's not a large time investment at all; the NWCR typically only sends me about one survey per year. I enjoy sharing my information in the hopes that it can help others to achieve their goals.
How to Lose Weight Permanently
I have been maintaining a large weight loss for a long time now. As a result, and through my work as a registered dietitian, I have many thoughts on forever weight loss.
What follows are some of my best tips for weight loss that is permanent. These are things that have been particularly helpful to me in my weight management.
Of course, the specific things that I find helpful may or may not be most helpful for you. So for some of these tips, I'm going to compare what I'm doing to other NWCR members. Those of us who lose a lot of weight and keep the weight off have many similarities (on average)!
If you are struggling on your journey, I hope that you find tips below that help you. After the tips, I will cover some frequently asked questions that I get on the topic of weight.
Having access to accurate information can be a good first step in improving your health. Happy reading!
1. Continue to self monitor after you reach your goal weight
The journey hasn't ended once you reach your desired number on the scale. To maintain a healthy weight, continue to self-monitor your food intake in a way that does not make you feel overly restricted.
There is evidence that various dietary strategies (e.g., low fat, low carb) can work for weight loss by creating a calorie deficit. Find one that works with your food preferences and that you can stick with long-term.
I continue the self-monitoring habits that helped me while I was losing weight. Continuing to weigh myself weekly and track my food intake on MyFitnessPal has helped my weight maintenance.
Members of the NWCR also report that they are big on self-monitoring. 75% continue to weigh themselves at least once per week.
2. Stop worrying about what others think you should or should not be doing
When major lifestyle changes are made, it seems like everyone has an opinion. Set boundaries with the people around you. Unfortunately, some people can become pushy when they see someone close to them trying to make changes.
Remember that other people cannot determine your happiness or the goals that would most increase your well-being. Give yourself permission to say no when someone tries to push food on you that you do not want.
I did not let people push food on me, bully, or shame me about my self-monitoring behaviors. I also did not let others determine what my wellness goals should or should not be.
Please do not let others stand in the way of your goals. (I understand that sometimes this is easier said than done!)
3. Maintain physical activity both before and after weight loss
Find an exercise that you enjoy so that you stick with it. Regular physical activity has been shown to help people with healthy weight maintenance.
Did you know that 90% of NWCR members exercise at least one hour per day? Their most frequently reported activity is walking.
Hiking, running, and walking are my main forms of exercise. I live in a house built into a hillside with a very long driveway. I find myself carrying groceries, laundry, etc. up and down stairs often.
In the winter, I shovel snow, go sledding, and cross-country ski. These activities help me to maintain! You don't have to copy what I am doing; there are many different ways to get active.
4. Add a lot of vegetables and fruits to your meals
Non-starchy vegetables add a lot of fiber and volume to meals for very few calories. Adding them to (nearly) all of my meals helps me feel satisfied with the meal without weight gain.
The book Volumetrics is a great resource for those interested in learning about creating high-volume healthy meals that are lower in calories. Lean proteins are very filling as well. I have plain oatmeal with fresh fruit or eggs with veggies most mornings for breakfast, usually with unsweetened Greek yogurt.
5. Limit treats with added sugar, added oils, and/or refined flours
Technically, I never set any firm rules about avoiding foods during my weight loss and current maintenance. However, I quickly learned that some food choices were wiser than others in terms of satiating effects. Certain dietary patterns seemed to be far more satisfying to me than others.
If you are aiming for permanent fat loss, it is most important to pay attention to which nutrient-rich foods are the most filling for YOU. Whole food carbohydrates are not necessarily the "bad guys." (The plain boiled potato is the most satiating food in the Satiety Index, after all).
Highly refined carbohydrates tend to be a different story. I generally stayed away from refined grains, flour, and added or concentrated sugars during my weight loss. This would include not only things like cookies and cakes but also "healthier" fare like muffins, granola, and dried fruit.
I do enjoy rich desserts on my birthday and certain other special holidays. However, I usually skip eating things like cookies, cakes, sweetened bread, and other baked goods that are largely empty calories during a typical day.
6. Limit high-calorie drinks
I very rarely drink items like soda, sugar-sweetened teas, and vitamin drinks, and juice. I don't find these items very filling, so I stick to zero (or almost zero) calorie beverages like water, green tea, and black coffee.
In addition, I found it helpful to use some zero-calorie beverages with artificial sweeteners during my weight loss. As discussed on my Philosophy page, the association of these beverages to weight loss/gain has been inconclusive.
If artificial sweeteners help you to feel full, they may be a helpful tool for you to prevent overeating like they were for me. If drinking an artificially sweetened beverage leaves you feeling hungrier, I would advise skipping them. (P.S. If you do find low calorie drinks helpful, have you checked out my keto lemonade recipe yet?)
Occasionally, I'll drink unsweetened milk which contains more nutrients than sugar-sweetened beverages. If I want to drink fruit, I make it into a smoothie in my food processor to retain the filling fiber that is removed from juices.
7. Forget the concept of "cheat days"
I consider every day (including vacations and holidays) to be a continuous part of my healthy lifestyle. That said, I do typically relax some of my health habits on vacations and holidays. It's part of the celebration, and I don't feel guilty about it.
Some NWCR participants report that they continue to be strict in their dietary and exercise routines on holidays. It's most important to do what works well for you rather than try to copy someone else.
I always consider how the choices I am making impact my quality of life as a whole. If I feel like the negatives associated with a certain health behavior outweigh the positives, I choose to skip the behavior. My emotional health and happiness are at least as important as my physical health, so I try to make sure I balance both.
Bonus tip! Create a weekly meal plan and shopping list
If you aren't doing this already, plan your meals for the week and shop for the foods that fit your meal plan. If you know you have a busy week ahead, plan very simple meals. Examples include a stir-fry with frozen vegetables and lean protein over brown rice, or veggie and cheese omelets.
Having the foods in the house that align with your healthy dietary pattern can help you meet your goals. That doesn't mean that you have to be "perfect."
For example, low-calorie frozen meals tend to be high in sodium but may help when you're in a time crunch. The main issue I had with these meals is that I never usually found them very filling. I have the same issue with meal replacement shakes.
I can create higher volume, low-calorie meals at home with fresh or frozen fruits and vegetables. In some cases, I can create a meal in about the same amount of time as microwaving a frozen entrée.
I spend less than one hour compiling a weekly grocery list and an additional hour or two shopping for items. This planning saves me time in the long run since I do not have to make extra trips to the store during the week. It also saves me from having to stop for fast food because I do not have food at home.
Frequently Asked Questions
What is the difference between fat loss and weight loss?
"Weight loss" and "fat loss" are used as interchangeable terms in this article. However, there is an important distinction to be made!
"Fat loss" is referring specifically to the loss of body fat. "Weight loss" refers to total weight loss, which may include fat loss, but could also include muscle or even bone loss.
The result we want with permanent weight loss is body fat loss. Healthy habits (e.g., resistance training and getting adequate protein) better enable the maintenance of lean body mass into old age. The goal is to maintain the loss of excess body fat while keeping our bodies strong.
What is the more important factor in weight loss, diet or exercise?
A small percentage of individuals do manage to lose weight and keep it off with exercise alone. That said, 98% of NWCR participants modify food intake in some way to lose weight.
In general, I would consider diet modification to be more important for successful weight loss results. But for long-term weight maintenance (i.e., permanent fat loss), both diet and exercise are extremely important. Other factors, such as stress reduction and getting adequate sleep, also play a role in healthy weight management.
How effective is walking 30 minutes per day for weight loss?
If you've previously been sedentary, walking is a super way to step towards greater health. (Haha!) It definitely counts as daily physical activity.
However, walking for 30 minutes per day doesn't burn a lot of calories. If you have a large weight loss goal, it is unlikely you'll get there with short walks alone. You will most likely need to incorporate dietary changes as well.
What is the best diet for permanent fat loss?
There isn't one best diet for permanent fat loss! Here are a few things I'd consider:
Does this dietary pattern align with my medical needs, food preferences, budget, and lifestyle?
Can I see myself maintaining this dietary pattern forever? Does it feel sustainable and not overly restrictive?
Am I able to meet my essential nutrient needs with this dietary pattern?
Does this dietary pattern offer plenty of nutrient-rich foods that I find satisfying?
Wait… but the best diet is low carb, right?
No, there really isn't one dietary pattern or strategy that is optimal for everyone. Your best may not be what is best for someone else.
Low carb may feel like a more manageable strategy because it (generally) doesn't involve counting calories or tracking food intake. As mentioned in my article on ultra-processed foods, the top two sources of calories in the American diet are grain-based desserts and yeast breads. Low carb diets simplify things by severely limiting (or completely restricting) these foods.
Additionally, low-carb diets restrict (or modify) all of the foods that people reported were most addictive in a 2015 study. All of these foods are a combination of carbohydrates (often from added sugar or refined flours) and fats. Here are the top ten foods that participants considered to be the most addictive:
Chocolate
Ice cream
French fries
Pizza
Cookies
Chips
Cake
Buttered Popcorn
Cheeseburger
Muffin
Interestingly, all of the above foods are ultra-processed. There are no whole foods with nothing added. No plain fruits, vegetables, whole grains, meats/seafood, legumes, nuts, seeds, or dairy items made it on this list.
Would some who adopt a low-carb diet have been equally successful if they used a diet that was entirely composed of unprocessed foods instead? It's certainly possible. Having fewer food restrictions might make forever weight loss feel less like a battle of willpower in some cases.
Do weight loss supplements help you lose weight?
Some weight loss supplements may help you achieve short-term weight loss. But what happens after you lose the weight? Are you planning on taking the supplement forever to achieve permanent fat loss?
Thinking about lifestyle changes that will lead to forever weight loss is better than a quick (typically temporary) fix. Unfortunately, many weight loss supplements don't have a lot of strong evidence behind them regarding efficacy anyway. For example, here is the NCCIH page for garcinia combogia, and here's the page for aloe vera.
What are mindful eating and intuitive eating? How do they relate to weight management?
Mindful eating has been defined as paying attention to one's eating without judgment. Intuitive eating tends to be a broader philosophy that includes items such as:
Giving yourself permission to eat without judgment,
Relying on hunger and satiety cues,
Rejecting diet mentality,
Other things, including adding joyful movement to your life.
The terms tend to be used interchangeably by some, but they are not really the same thing. Mindful and intuitive eating are wonderful tools to use when a person wants to move toward a healthy lifestyle without a specific weight management goal. However, I would not necessarily expect mindful eating to help with weight loss or healthy weight maintenance.
There is currently little to no evidence that mindful eating can help a person keep weight off long-term. To achieve weight loss, mindful eating often needs to be combined with an evidence-based weight loss intervention such as a low-calorie or low-carb diet. Since it is often combined with other interventions, we also don't know how much the mindfulness component itself is responsible for the weight loss in many studies.
Our current food environment is filled with energy-dense ultra-processed foods that encourage overeating. How realistic is it to expect that individuals will be able to use mindful/intuitive eating to tell when they should start and stop eating in order to maintain health (not just a healthy weight)?
Also, how much evidence do we have that every person on Earth is born with this capability, which is later skewed by environmental factors? (Not so much, considering that some populations are born with differences in interoception.) Unfortunately, as with most interventions, we cannot use mindfulness and intuitive eating as a one-size-fits-all health panacea.
Are you still feeling like fat loss forever is impossible?
According to the NWCR, 45% of people who lose a large amount of weight and keep it off lost the weight on their own. However, you don't have to do things that way.
Sometimes, trying to piece together the information you need from general fat loss tips can feel overwhelming. Counseling or a weight loss program can help some make the move towards healthier living.
If you think you might fare better with more support, don't be afraid to schedule an appointment with a registered dietitian. We love to help people meet their goals!
Join our community! Subscribe for all of the latest and greatest recipes, and follow me on Facebook, Pinterest, Instagram, and YouTube!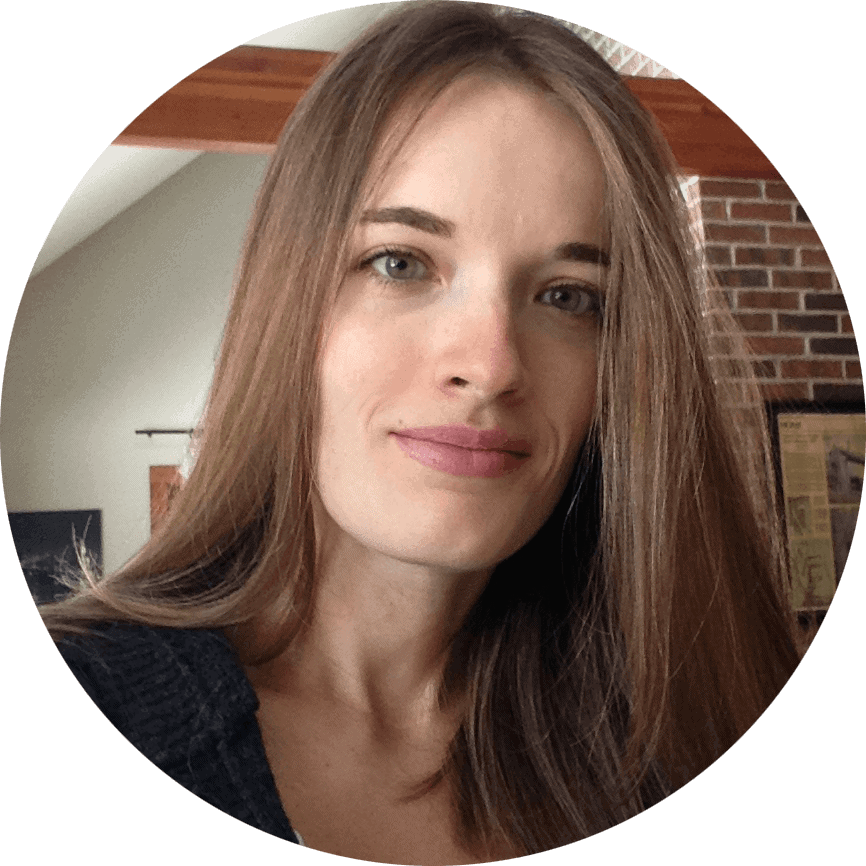 Hello! I'm Summer, a registered dietitian and home chef who loves to cook, eat, and create high quality content for you! Every recipe on this site has been tested by me to help ensure your success in the kitchen. All eaters are welcome here 🙂