Check out this delicious Wildflower Bread copycat of one of my favorite salads! The Wildflower chopped salad has arugula, couscous, dried cranberries, roasted red peppers, feta, and sunflower seeds drizzled with pesto vinaigrette. I swapped the couscous for quinoa for higher protein and added black beans for even more protein. No worries if you don't have a Wildflower Bread near you, you can make this copycat recipe at home!
Wildflower Bread Company is a cool little chain of cafes/restaurants in Arizona that sells a lot of tasty salads and sandwiches. I think of them as an even yummier version of Panera, with more inventive menu options.
I was lucky enough to eat at Wildflower often when we visited Arizona several years ago. This was an excellent opportunity to familiarize myself with their menu.
Unfortunately, I currently live nowhere near a Wildflower Bread, considering I reside in New England. Luckily, I can still enjoy dishes similar to the ones I enjoyed there with fakeaway Wildflower Bread recipes! This Wildflower Bread Chopped Salad is the first of several copycat recipes that I have planned.
If you're new to making chopped salads, may I recommend that you get yourself a salad chopper? It makes chopping the ingredients so much easier!
What's great about this chopped salad though is that the only ingredient that needs fine chopping is the arugula. The soft roasted red pepper can be chopped finely pretty easily with a regular knife, and the rest of the ingredients need no chopping.
This might be the easiest chopped salad ever! Just gather and stir.
Wildflower Chopped Salad
My chopped salad has a few differences from Wildflower Bread's recipe. First, I swapped couscous for quinoa to make this gluten-free and to add more protein. Second, I added some black beans to the salad for even more plant-based protein.
Finally, I'm using roasted corn rather than the dried sweet corn that Wildflower uses. This last substitution was based more on product availability here versus anything else. Here's a pic of all of the players in this one:
I kept the pesto vinaigrette simple, using just prepared pesto and white wine vinegar. Pesto already has plenty of oil, garlic, herbs, and so on. The only thing it really needs to turn it into dressing is some vinegar, or perhaps citrus juice.
I am always on the lookout for creative ways to use pesto because I have so much! My radish plants bolted (flowered), rendering the radishes woody and inedible.
However, I was still able to use the leaves to make a delicious pesto. My carrot leaves pesto recipe works perfectly for radish tops too!
The last thing I want to say about this salad recipe is that dried cranberries do typically have added sugar. Because they are so tart naturally, they will often be sweetened to the level of "non-cranberry comparable products" (e.g., raisins).
Substitute an unsweetened dried fruit for the dried cranberries if you'd prefer to altogether avoid added sugar. Unsweetened dried cranberries are available, but they can be challenging to find in regular grocery stores around here.
I think you're really going to enjoy how easy this chopped salad is to make, as well as how delicious it is! I made a video for you below that shows the salad assembly process in action. Enjoy!
📖 Recipe
Wildflower Chopped Salad and Wildflower Pesto Vinaigrette Recipe
Check out this delicious fakeaway of the Wildflower Bread chopped salad! Arugula, quinoa, dried cranberries, roasted red peppers, feta, and sunflower seeds are drizzled with pesto vinaigrette.
Ingredients
5

ounces

baby arugula

(142 grams)

½

cup

dry quinoa

1

cup

vegetable broth

(or chicken broth)

3.5

ounces

dried cranberries

(100 grams)

15

ounces

canned black beans, drained

(425 grams)

1

cup

frozen roasted corn, thawed

6

ounces

roasted red peppers

(170 grams)

½

cup

shelled sunflower seeds, toasted

4

ounces

feta, crumbled

(113 grams)

6

tablespoons

pesto

(I used homemade radish top pesto but storebought works too)

3

tablespoons

white wine vinegar
Don't be a stranger! 😊
If you love this recipe, please come back and leave a rating. This helps readers and I'd love to hear from you. Thank you ❤️
Instructions
Put the quinoa and broth in a small saucepan over medium heat. When it comes to a simmer, lower the heat, cover, and finish cooking the quinoa. It will take about 15 minutes and all of the broth will be absorbed.

Finely chop the arugula using a salad chopper. Chop the roasted red pepper finely as well.

Stir the pesto and white wine vinegar together to make the WIldflower pesto vinaigrette.

If your shelled sunflower seeds are not toasted, you can toast them in a dry skillet for a few minutes over medium heat. Keep them moving in the skillet and don't let them burn!

When the quinoa is finished cooking, divide all ingredients except the pesto vinaigrette between four salad bowls or meal prep containers. (Watch the assembly process in the video below!) Drizzle on the pesto vinaigrette and serve.

If you are using this salad recipe as a meal prep, I recommend waiting to chop the arugula until you are ready to have the meal. (I didn't do this, but it will help to keep your salads from getting soggy.) The pesto vinaigrette should be kept separate until serving time. I used separate dressing cups.
Notes
This is a level 3 recipe (weight maintenance and active lifestyles). If you've been here a while, you likely know that all my recipes with dried fruit get the bump to level 3. Dried fruits have been concentrated to provide a large amount of energy in a small volume.
If you have a fat loss goal, there are lots of ways to increase the volume and protein of this dish while decreasing the calories. Here are some things I might do:
Swap the dried cranberries for one cup of fresh sliced strawberries.
Use a no- or low-oil salad dressing rather than the pesto vinaigrette.
Substitute one pound of grilled chicken breast for the black beans and corn.
Add more arugula to each salad.
Nutrition information is for one serving of the recipe.
nutrition info disclaimer

All recipes on this website may or may not be appropriate for you, depending on your medical needs and personal preferences. Consult with a registered dietitian or your physician if you need help determining the dietary pattern that may be best for you.

The nutrition information is an estimate provided as a courtesy. It will differ depending on the specific brands and ingredients that you use. Calorie information on food labels may be inaccurate, so please don't sweat the numbers too much.
Nutrition
Calories:
604
kcal
Carbohydrates:
71.2
g
Protein:
22.3
g
Fat:
24.2
g
Saturated Fat:
4.3
g
Sodium:
1321.6
mg
Fiber:
12.5
g
Vitamin A:
14.8
% DV
Vitamin C:
61.2
% DV
Calcium:
21.5
% DV
Iron:
27.6
% DV
Do you ever make copycat recipes for your favorite restaurant dishes? If you try this fakeaway Wildflower Bread chopped salad, please leave a rating below! I love how chopped salads let you get a taste of everything in a single bite.
P.S. If you dig copycat recipes, my cheeseburger salad (based on a B.good burger) is not to be missed!
Join our community! Subscribe for all of the latest and greatest recipes, and follow me on Facebook, Pinterest, Instagram, and YouTube!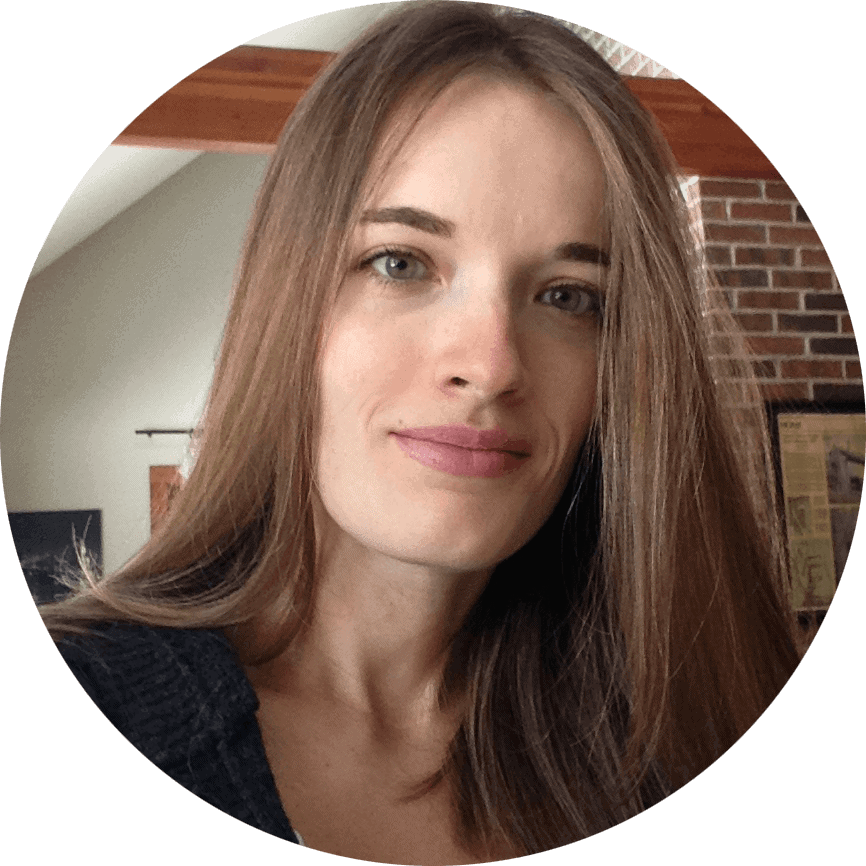 Hello! I'm Summer, a registered dietitian and home chef who loves to cook, eat, and create high quality content for you! Every recipe on this site has been tested by me to help ensure your success in the kitchen. All eaters are welcome here 🙂