High blood cholesterol (hypercholesterolemia) is a widely recognized risk factor for atherosclerosis, which can lead to a heart attack or stroke, but can blood cholesterol get too low? If it can get too low, what happens? If you wanted answers to these questions, today's article will be of interest to you. We'll cover:
What are healthy cholesterol levels?
How does diet play a role?
Can blood cholesterol become too low?
What are healthy cholesterol levels?
The blood cholesterol levels that are considered optimal vary by age and sex. The goals aim to achieve a lower LDL cholesterol (the "bad" cholesterol) and a higher HDL cholesterol (the "good" cholesterol). The National Heart, Lung, and Blood Institute has a helpful chart that shows desired targets: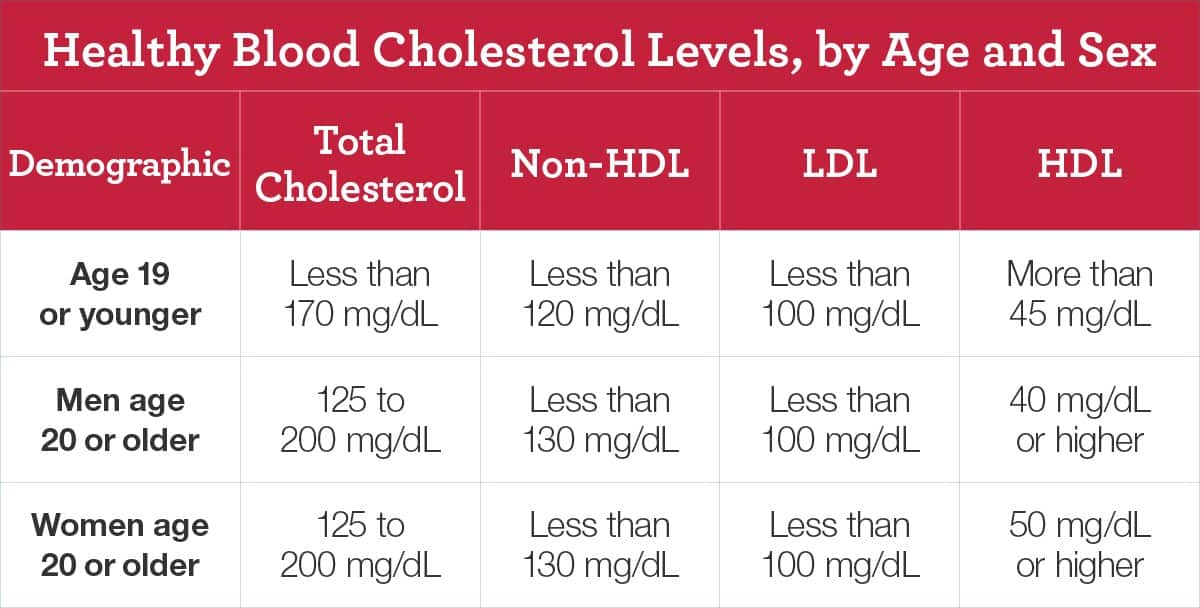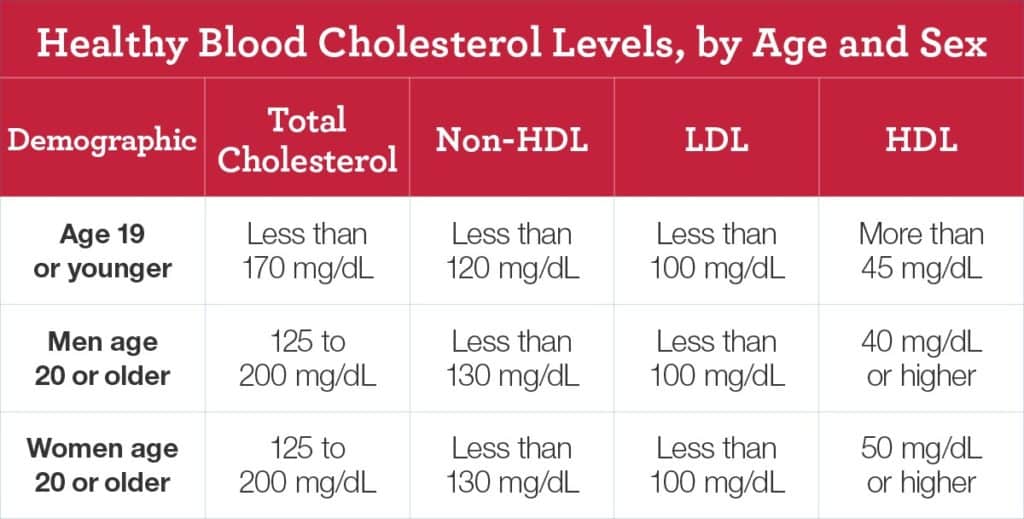 Total cholesterol may be calculated as HDL + LDL + 20% triglycerides (though I noticed that my LDL below was calculated using the Martin-Hopkins equation, and this throws this calculation off a bit). Non-HDL = Total cholesterol – HDL OR VLDL + LDL. If you have risk factors such as diabetes or CHD, your LDL target will likely be lowered to <70 mg/dL, and your non-HDL goal may be lowered to <100 mg/dL. Though not included in the chart above, target triglycerides for adults are typically <150 mg/dL. Got it?
Factors like age, genetics, family history, and race can all impact cholesterol levels. Another factor that can affect blood cholesterol is your diet. This is the factor that I am going to focus on here since it is far easier to alter than things like age and genetics.
How does diet play a role?
Dietary cholesterol is only present in animal-derived foods. However, the most recent evidence indicates that dietary cholesterol does not play as large a role in raising our blood cholesterol as we once thought. The current Dietary Guidelines states that "adequate evidence is not available for a quantitative limit for dietary cholesterol."
Instead, the Dietary Guidelines make the general recommendation to "eat as little dietary cholesterol as possible." Consumption of saturated fat is thought to raise cholesterol (particularly LDL), so keeping saturated fat consumption to under 10% is advised, and replacing saturated fats in the diet with unsaturated fats is encouraged. It is also noted that "replacing saturated fat with carbohydrates does not reduce the risk of cardiovascular disease."
Since many of the foods that are high in saturated fat are also high in cholesterol, it is noted in the Dietary Guidelines that cholesterol levels do end up limited, typically to 100-300 mg across the different calorie levels. There are certain healthy foods, such as eggs, shrimp, and lobster, that are high in cholesterol but do not contain much saturated fat.
As an aside, here is an article that I enjoyed which discussed the importance of making recommendations for saturated fat based on specific fatty acids and specific food sources, so that we are not driving people away from nutrient-rich foods. I think it is important to remember too when we make sweeping statements about "unsaturated fats" that we are talking about n-6, n-3, and monounsaturated fats, all of which may have different physiologic effects on the body.
Can blood cholesterol become too low?
You may have noticed above that the total cholesterol target for adults is 125-200 mg/dL. It makes sense that there is a lower limit for the total cholesterol target since it is desirable to have a higher HDL cholesterol. In fact, if your HDL falls below the target above and your triglycerides are 150 mg/dL or more, you already meet two of three required measurements that qualify you for metabolic syndrome (a health condition that puts you at risk for a number of chronic diseases).
There are certain health conditions that can lead to unusually low cholesterol levels (hyperthyroidism, liver disease, Tangier disease, certain rare genetic conditions, as well as malnutrition and malabsorption issues). People not taking a lipid-lowering medication who develop hypolipidemia (defined as total cholesterol <120 mg/dL or LDL <50 mg/dL) should receive a diagnostic evaluation. It is critical to get any potential underlying causes for low cholesterol ruled out if there are concerns.
If you've heard that there is a link between low total cholesterol and a higher risk of cancer, rest assured that this seems to be due to reverse causation. In other words, low total cholesterol may indicate the presence of an undiagnosed cancer, but not be a cause of the malignancy. This article also mentioned that higher HDL is linked to a reduced risk of certain cancers.
What about LDL? If underlying health conditions are ruled out, can that become too low? The truth is, we don't fully have an answer to this question, and this is an active area of research. In terms of heart health, the American Heart Association's 2018 Guideline on the Management of Blood Cholesterol states that "lower is better" and that there is no ideal [minimum] target.
That said, a recent study found a link between low LDL and low triglyceride levels with a higher risk of hemorrhagic stroke in women. "Low LDL" in this study was defined as <70 mg/dL, which would be a desirable level of "bad" cholesterol by many standards. It appears that the link between hemorrhagic stroke and low (or lowered) cholesterol has been known for a while (here is a systematic review from 1994 that is in agreement) but that this risk is thought to be outweighed by the reduced risk of heart disease associated with lowered blood cholesterol levels.
If you are taking a drug (such as a statin) that lowers your cholesterol, please do not go off of your medication without consulting with your physician. Your doctor is in the best position to determine the cholesterol range that can best benefit you.
FYI, writing this article made me want to check my most recent lipid panel, taken a few months ago. I've never been on any cholesterol-lowering medications, and my numbers tend to naturally fall on the low end (which is partly why I wanted to learn more about this issue). Here's where I'm currently at:
Total cholesterol: 141 mg/dL
HDL: 71 mg/dL
Triglycerides: 48 mg/dL
LDL: 56 mg/dL
Non-HDL: 70 mg/dL
My numbers hit all of the targets shared at the beginning of the article. Am I worried that my LDL is too low? Honestly, not really. Heart disease is the leading cause of death in the United States, so keeping my risk factors low for that is a priority.
That said, if my total cholesterol slides even lower (under 125-130 mg/dL), I may consider modifying my diet to help bring it back up a little. Balance is key in both diet and overall health. I think extremes might feel optimal to some, but they are often linked to adverse outcomes. Even the American Heart Association says that cholesterol is not inherently bad, it only poses a problem when you have too much.
If you'd be interested in a future article that more thoroughly covers how to positively impact your blood cholesterol levels through diet, please leave me a comment. And if you are a healthcare practitioner, I would love to hear your thoughts on low total and LDL cholesterol.