Find out the best Dutch oven for camping in 2023! The best camping Dutch oven depends on your needs. Learn the best cast iron camp Dutch oven based on price, size, the best lightweight Dutch oven, and more. If you've been wondering can you use a camping Dutch oven on the stove, only certain pots can. Get the best cast iron Dutch oven that can be used outdoors and indoors for maximum versatility.
What is a Dutch oven used for camping? Camping Dutch ovens are heavy pots (usually) made of quality cast iron for excellent heat retention and durability. We found our aluminum Dutch oven to be far less sturdy, though it's a lightweight option.
Most Dutch ovens for camping have a 2-8 quart capacity, with a flat bottom that may or may not have legs. Cast iron Dutch ovens for camping will never be lined with enamel. Enameled Dutch ovens can crack and chip when exposed to the high heat of a campfire.
So, save your expensive enamel coated Le Creuset cookware as a stovetop Dutch oven. The best Dutch oven for the campfire will last longer under the high heat and save you money.
Jump to:
🏆 Best Camping Dutch Oven
My overall winner for best Dutch ovens for camping goes to the 7-Quart Lodge Dutch Oven. I've owned this cast iron camp Dutch oven for over 20 years, and it's been a great investment that should last for generations. Unlike several of the cast iron Dutch ovens for camping on this list, this pot can be used indoors or outdoors.
Pros:
Generous 7-quart capacity can handle large batches of soup, stew, or chili for a crowd.
You can also use this deep campfire Dutch oven to bake Dutch oven desserts.
Flat bottom has no legs, so you can place it directly on grill grates, stovetop, or in the oven.
At under $100, you save hundreds compared to similar capacity Le Creuset Dutch ovens.
This outdoor Dutch oven has excellent heat retention and even heating.
Generously seasoned with vegetable oil, so you're ready to begin cooking right away.
Cons:
Though this pot has a lid to keep coals out of food, it doesn't come with a handle for hanging.
This pot has no legs to place charcoal or wood embers underneath.
Pot has secure loop handles on the sides, but no metal bail handle on top to suspend pot over the fire. Because of this issue, and the lack of legs, this pot isn't my top choice for campfire cooking.
This larger capacity pot is very heavy, and not suitable to take hiking (though this is true of most cast iron cookware).
Best Cast Iron Dutch Oven for Camping (Overall)
If you want a durable and versatile cooking companion, look no further than the Lodge Cast Iron Dutch Oven. This 7-quart pot is the perfect tool for searing, sautéing, simmering, braising, baking, roasting, and frying, and is guaranteed to last for decades. (Mine has!)
The pot comes pre-seasoned, ensuring a natural and easy-release finish that improves with use, and offers unparalleled heat retention and even heating. Whether you're using it on the stove, in the oven, on the grill, or over the campfire, the Lodge Cast Iron Dutch Oven has got your back.
Plus, as the only full line of American-made cast iron cookware, Lodge is renowned for its quality and craftsmanship. Each piece is an heirloom that will be treasured for generations. (We love ours!)
➕ What is the best size Dutch oven for camping?
What size Dutch oven for camping should I buy? The camp Dutch ovens most commonly available measure 8-14 inches in diameter (20-35.5 cm) with a 2-8 quart capacity. You can feed up to 1 person per quart, so use that info to determine the best camping cast iron Dutch oven for you.
The smallest Dutch ovens (2 quart) are perfect for feeding 1-2 people. Large Dutch ovens (7-8 quart) are great for up to 7-8 people. I like using a large Dutch oven for my small family so I can make generous portions.
🏅 Best Small Dutch Oven for Camping
If you usually camp solo, or as a duo, you may want the smallest Dutch oven for camping. My top pick is the 2 Quart Dutch oven from Lodge. The small size makes it easy to fit multiple pots on the grill or campfire.
This pot is quality-made and well-seasoned like the larger models, but it's so much lighter. This makes camping with a Dutch oven easier if you have a trek to haul your gear to the campsite. (You can also get a 1 Quart Lodge Dutch oven.)
Pros:
Made in the USA
Seasoned cast iron ready to use
Cast iron lid inverts for use as griddle
Small size makes it easy to transport
Cons:
Small size may limit cooking options
Requires maintenance to prevent rust
Has legs, so not suitable for stovetop use (This 2-Quart Amazon Basics Dutch Oven is an inexpensive alternative that works for indoor and outdoor cooking.)
The Lodge 2-Quart Camp Dutch Oven is the perfect tool for campfire or fireplace cooking. With its seasoned cast iron surface, this pot is ready to use right out of the box. Its 8-inch diameter and 3-inch depth make it ideal for preparing small meals or side dishes.
The flanged lid of the Dutch oven holds hot coals and can be inverted to serve as a griddle, allowing you to cook a variety of dishes with a single pot. The integrated legs make it easy to position the Dutch oven perfectly over hot coals, while the bail handle can be hung over a tripod for slow-cooked meals.
The Lodge 2-Quart Camp Dutch Oven is made in the USA and seasoned with 100% natural vegetable oil. Its heat retention and even heating make it perfect for searing, sautéing, baking, broiling, braising, and frying.
🤑 Cheapest Cast Iron Pot for Camping
The Ozark Trail 5-Quart Dutch oven is an absolute steal if you want the best deal on a Dutch oven with legs. I found them for $26.88 in the camping section of my local Walmart, and you might also find them online.
This Dutch oven has a handle and legs, so it's perfect if you're looking for a cheap Dutch oven to use for camping only. I didn't find it to be pre-seasoned as well as the Lodge Dutch ovens, but you can take care of that yourself.
Pros:
Very affordable mid-size Dutch oven, perfect for families of 2-5
Durable cast iron construction
Pre-seasoned for unique and hearty flavor
Versatile for use on grill or over open fire
Comes with easy-grip stainless steel handle
Cons:
Pot has legs, so not optimal for stovetop or oven use
Some families will need a larger Dutch oven for camping
The Ozark Trail 5 Quart Cast Iron Dutch Oven promises years of re-use with its sturdy cast-iron material. It's pre-seasoned with even heat distribution ensures uniform cooking. Though advertised for home or camping use, it's best for fireplace or open fire cooking rather than the stovetop.
💪 Best Lightweight Dutch Oven for Camping
When you can't park right at your campsite, and have to lug your equipment in, you'll appreciate having a lightweight Dutch oven. The GSI Outdoors Guidecast 7-Quart Dutch Oven is 20-40% lighter than classic cast iron cookware. It's great if you need a bigger Dutch oven, but also need to hike it in.
Pros:
20-40% lighter than traditional cast iron Dutch ovens
Generous 7-quart size
Can hang for fireplace cooking
Corrosion-resistant finish
Includes campfire trivet
Flat bottom works well for stovetop cooking and grilling
Cons:
Like other cast iron, requires hand washing
May not be as durable as traditional cast iron (pot is thinner)
More expensive than many classic Dutch oven options
I was impressed with this option, and though it didn't feel as durable to me, it does come with a lifetime warranty. It might be worth the extra expense if you move around a lot when camping. The reviews for this product are overwhelmingly positive, so I wouldn't hesitate to try it if you need a large lightweight Dutch oven.
❓ Most Versatile Camping Dutch Oven
My 7-Quart Lodge Dutch Oven wins for versatility for the same reasons it was the overall winner. A pre seasoned Lodge Dutch oven is a classic that will stand the test of time. You can use this flat bottom Dutch oven with no legs for a variety of indoor and outdoor cooking applications.
The generous size if this Dutch oven can work for both small and large camping groups. If you don't camp often, I think having a Dutch oven you can use indoors too makes a lot of sense. (On the other hand, you may want a dedicated camping Dutch oven if you camp a lot.)
If you don't cook a lot of large meals, you'll save money getting the 5-Quart Lodge Dutch Oven instead. Lodge also sells a 5-Quart Dutch Oven with a lid that doubles as a skillet. While I like the idea of getting two pieces of cookware in one, I find the lid harder to remove when the pot is hot.
🥧 Best Dutch Oven for Desserts
For baking, this Camp Chef Dutch Oven is your dream come true. Unlike the deep Dutch ovens above, which are perfect for soups, stews, and chilis, this shallow 6-Quart Dutch oven is best for baking. Campfire desserts like fruit crisps, cakes, breads, and more will soon be yours!
Pros:
Seasoned cast iron finish
Built-in notch for thermometer
Easy to place coals on the flanged lid
Convenient loop handle on lid as well as a hanging handle
Cons:
Large families may need a bigger Dutch oven
Has legs, so not optimal for indoor use on the stove
The 12-inch Camp Chef Dutch ovens are perfect for outdoor cooking over an open flame or charcoal briquettes. The shallow shape is ideal for baking cobblers and other desserts, and it can also heat foods like eggs fast.
Dutch Ovens for Camping Runners Up
Here are a few more Dutch Ovens for camping to check out. Though the ones above have special features or low prices that make them our favorites, these are all close runners up:
🤔 How do you clean a Dutch Oven after camping?
Cleaning cast iron isn't complicated. Most cast iron cookware is pre-seasoned, so you can make recipes right away. Here are step-by-step directions for washing camping Dutch ovens:
Use a plastic scraper to get food scraps off of the cast iron. Don't use a metal spatula or other metal scraper, as this can ruin the seasoning.
Don't use harsh soaps on cast iron. You can wash the cast iron by hand with warm water or a very mild soap.
After cleaning, immediately dry the Dutch oven with a paper towel or clean lint-free cloth. Wipe the dry Dutch oven with a thin layer of oil to prevent rust.
Store the cast iron Dutch oven in a dry place until your next cooking adventure.
🌡️ Camp Dutch Oven Accessories
Here are some other items that will be helpful on your camping trip:
FAQs
Is a Dutch oven worth it for camping?
Yes, a Dutch oven is great for camping want to create hearty and flavorful meals while enjoying the outdoors. However, Dutch ovens are heavy and take up space in your camping gear, and they require some maintenance to keep them in good condition.
What is the difference between a camp oven and a Dutch oven?
A Dutch oven is a type of cooking pot, while a camp oven often describes a heat source that looks like an oven. This Coleman camp stove runs on propane. With a Dutch oven, you need a campfire or grill for heating.
What is the difference between cast iron and Dutch oven?
A Dutch oven is a type of cooking pot, while cast iron is the name of the material it is made of. You can find other cookware made of cast iron, such as skillets.
How do you heat a Dutch oven with charcoal?
To heat a Dutch oven with charcoal, take the diameter of the Dutch oven and double it to get the number of briquettes you need. For example, a 12-inch Dutch oven would require 24 briquettes to produce approximately 350F (177C) of heat.
How long will a cast iron Dutch oven stay hot?
A cast iron Dutch oven can stay hot for at least 30 minutes after being removed from the heat source. Thick cast iron can retain heat for a long time, so be careful handling it after cooking.
Do you need to preheat a cast iron Dutch oven?
Preheating the Dutch oven allows for the heat to distribute evenly throughout the pot and ensures that the food is cooked thoroughly. Roasts, bread, and pizza are some examples of Dutch oven recipes where it's often good to preheat the Dutch oven.
How do you season a cast iron Dutch oven for camping?
Here are the steps for seasoning a cast iron Dutch oven for camping:
After cleaning and drying the Dutch oven, apply a thin layer of vegetable oil or shortening to the inside and outside. Use a paper towel or cloth, making sure to cover all surfaces evenly.
Place the Dutch oven upside down on a rack or over a fire, and heat it for 30-60 minutes at 350-400F (177-200C). This process will bond the oil to the cast iron and create a non-stick surface.
Let the Dutch oven cool down completely before wiping off any excess oil with a clean paper towel or cloth.
Do you season the lid of a cast iron Dutch oven? Yes, it is recommended to season the lid of a cast iron Dutch oven along with the pot itself. The lid of a Dutch oven is also made of cast iron and can benefit from the same seasoning process as the pot.
What is the best oil to season a cast iron Dutch oven? Lodge Cast Iron recommends vegetable oil, canola oil, or melted shortening to season cast iron. They say lard and other animal fats will go rancid if the cookware is stored for long periods.
Can you put water in a cast iron Dutch oven? You can cook food with liquid in a Dutch oven, such as soups and stews. However, you should not soak your cast iron Dutch oven in water for long periods as a cleaning method, as it will rust.
👩‍🍳 Dutch Oven for Camping Recipes
What can you cook in a cast iron Dutch oven for camping? You can cook a wide variety of meals in a cast iron Dutch oven while camping. Here are a few of my favorite cast iron Dutch oven camping recipes:
Dutch ovens are versatile and can be used for a variety of cooking methods, including baking, roasting, frying, and simmering. Don't be afraid to experiment with Dutch oven cooking on your next camping trip!
🧐 More Reviews
Join our community! Subscribe for all of the latest and greatest recipes, and follow me on Facebook, Pinterest, Instagram, and YouTube!
🎥 Best Dutch Oven for Camping Video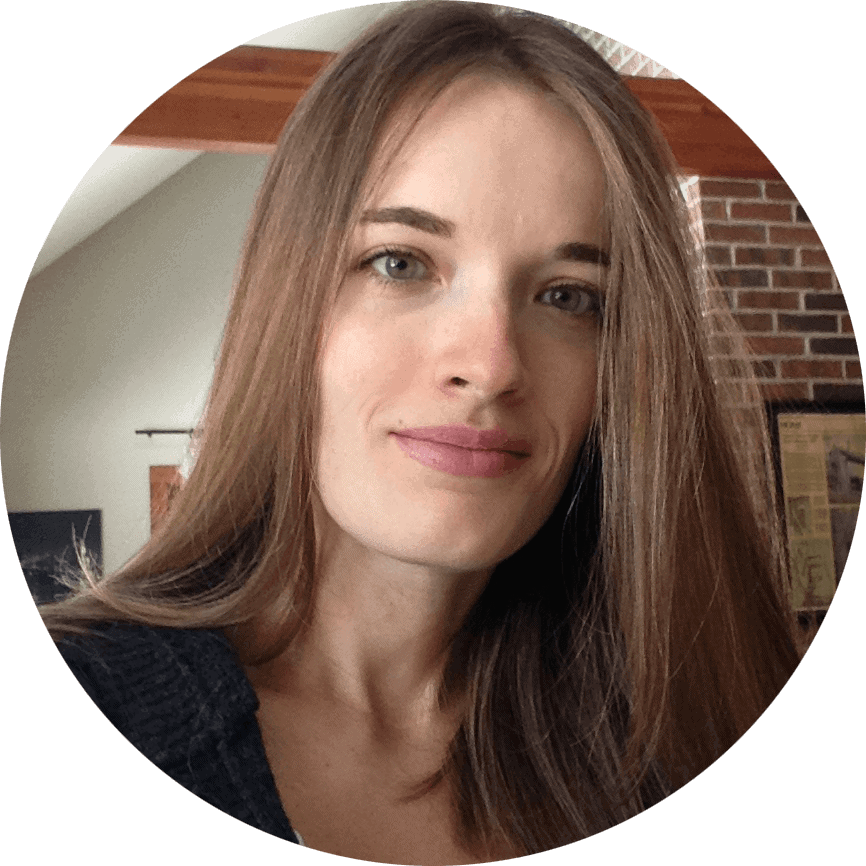 Hello! I'm Summer, a registered dietitian and home chef who loves to cook, eat, and create high quality content for you! Every recipe on this site has been tested by me to help ensure your success in the kitchen. All eaters are welcome here 🙂