Consistency is the key to success, but what does "consistency is key" really mean? And what is the importance of being consistent? Learn about the advantages of consistency, how to build consistency, and the relationship between consistency and weight loss. Persistent and consistent hard work has helped me reach my life goals, including becoming a dietitian and a 70 lb weight loss. It can help you too!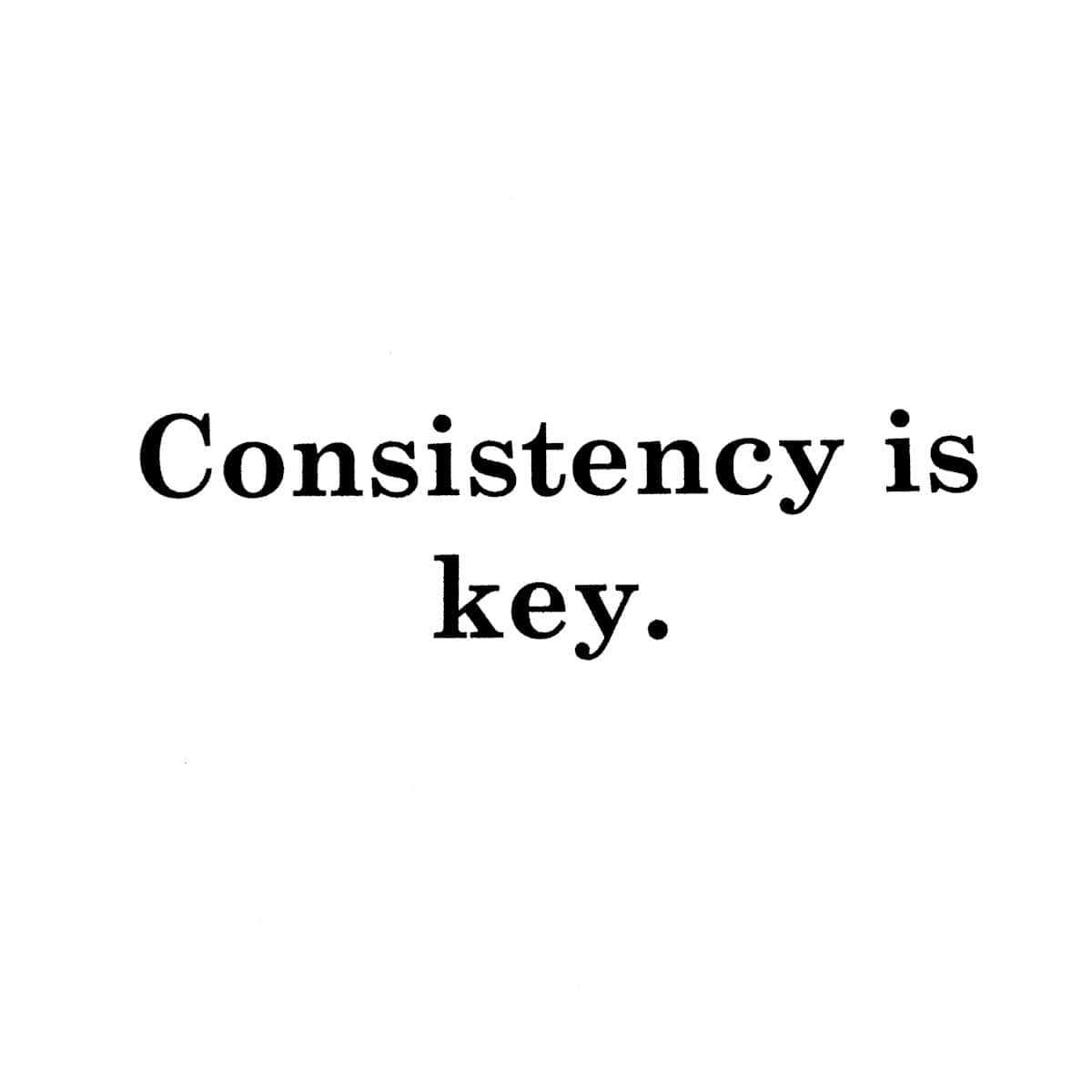 Be consistent is common advice in regard to our personal or professional lives. Indeed, taking small steps to success over time has led to sustainable changes that have helped me to achieve permanent weight loss, a graduate degree, greater fitness, and a thriving business.
The importance of consistency is in the continual investment of time and effort to gain a new skill. Consistency is not the same thing as perfection, as imperfection is part of simply being human.
In this increasingly fast-paced world, it can be tempting to seek shortcuts or quick fixes on the road to success. However, true progress and lasting results are often the product of patience, dedication, and consistent effort. By embracing this mindset, I have been able to cultivate habits towards personal and professional growth that are both sustainable and rewarding.
If you're here for my dietitian-created weight loss recipes (such as these meal prep ideas for weight loss or the nutritious fat flush soup), keep reading to learn why consistency is key to weight loss!
Jump to:
🔑 Consistency is Key Meaning
IMHO, the meaning of "consistency is the key" refers to the idea that maintaining a steady and reliable approach to tasks and goals is crucial for achieving success. Consistency helps build a strong foundation for progress and allows me to measure my growth. By being consistent, I am able to establish a pattern of behavior that leads to positive outcomes, ultimately reinforcing my message, beliefs, and values.
When I maintain a consistent routine or habit, it builds trust within myself as well as with others around me. Staying consistent signals to people that they can rely on me, which helps develop a strong sense of trust. As I continue to prove my dedication through consistent action, this trust allows me to build long-lasting relationships and connections, both personally and professionally.
From my perspective, consistency also adds value to my actions. By sticking to a routine or habit, I understand the importance of committing to my goals, even if the results are not immediately visible. Over time, these consistent efforts accumulate and transform into substantial progress.
I understand that consistency may not always be easy, as it sometimes requires discipline and commitment. However, by staying consistent, I am delivering a clear and powerful message that I am dedicated to achieving my goals and enables me to reach new heights.
Personal example: I don't like going to the gym, but I love being outside, and wanted to increase my fitness level. I decided to start the Couch to 5K fitness program, and showed up 3 times per week, week after week, to complete the program. By the end, I increased my cardio fitness enough to run a 5K without stopping (and I was not a runner before). It was HARD, but so worth it!
🏛️ What are the three pillars of consistency?
Consistency is often the hidden secret behind success, no matter the area of life you are trying to improve. Building consistency revolves around three primary pillars: focus, action, and habit. I've found that integrating these components into my life has significantly enhanced my capacity to achieve my goals and maintain trust in my abilities.
Focus is the first pillar of consistency. It is critical to concentrate my energy around a specific objective, as it enables me to avoid distractions and stay on track. By narrowing down my attention to a single goal at a time, I can not only maintain discipline but also increase my ability to accomplish that goal.
Discipline: Discipline is essential for maintaining focus and ensuring that I stick to routine actions that contribute to my desired outcome.
Accountability: Holding myself responsible for my actions and progress is crucial in maintaining my focus. By creating checkpoints and monitoring my performance, I can analyze my consistency and make adjustments as needed.
Action is the second pillar, as it emphasizes the importance of taking consistent steps toward my goal. Breaking actions into increments and consistently executing them, no matter how small, allows me to see progress and fuels my motivation.
Habit is the final pillar of consistency. Establishing a routine helps to embed a certain behavior or action into my daily life. By regularly practicing these habits, I create a strong foundation for maintaining consistency across various aspects of my life.
In summary, the three pillars of consistency—focus, action, and habit—provide a framework that guides my efforts and helps me stay committed to my goals. By emphasizing discipline and accountability, understanding the importance of incremental actions, and developing habits, I am able to build a consistent approach to success in my personal and professional life.
➕ Who says consistency is key?
The concept of consistency is key is emphasized by various leaders, coaches, and experts in different fields. They all agree that maintaining consistency is crucial in achieving success, building a strong reputation, and expanding one's knowledge. Here are some of my favorite consistency is key quotes:
"Small disciplines repeated with consistency every day lead to great achievements gained slowly over time."
– John Maxwell (source)
"Success isn't always about greatness. It's about consistency. Consistent hard work leads to success. Greatness will come." – Dwayne "the Rock" Johnson (source)
"In essence, if we want to direct our lives, we must take control of our consistent actions. It's not what we do once in a while that shapes our lives, but what we do consistently."
– Tony Robbins (source)
Also worth watching is Simon Sinek's consistency is the key in relationships video here.
And don't forget...
"Being consistent is not the same as being perfect." - James Clear (source)
🤯 Is consistency the key to everything?
As I tackled a diverse array of challenges in my life, I noticed that one of the most significant factors in achieving success was my ability to remain consistent. When I set goals for myself, whether personal or professional, I strive to make incremental progress daily. This means breaking down the larger objectives into manageable steps and taking action consistently to reach those milestones.
During difficult times, when obstacles arise and my motivation may be low, I remind myself of the importance of staying the course and committing to my long-term goals. Consistency allows me to maintain the direction and momentum necessary to see a project through to completion.
Furthermore, I have identified some key strategies that have helped me maintain consistency in my life. For example:
Setting clear and realistic goals: I make SMART goals (Specific, Measurable, Achievable, Relevant, Time-bound). By defining my goals, I can create an actionable plan that keeps me focused on what I want to achieve.
Forming habits: Developing habits that contribute to my objectives allows me to make consistent progress without relying solely on motivation or willpower. (Personal example: I make a shopping list and grocery shop weekly so I don't have to make meal-to-meal healthy eating decisions.)
Tracking my progress: Recording my progress and reflecting on it helps me recognize patterns and adjustment when needed. (Personal example: I've been doing "Weigh-in Wednesday" since 2013!)
In conclusion, while there are other factors that contribute to success, I am confident about the importance of consistency in achieving long-term goals and overcoming challenges. It is an essential ingredient for sustained progress, fostering a clear direction and the ability to continually improve. As I continue to grow and strive for success, I will hold fast to the principle that consistency is key.
💪 Why is consistency so powerful?
Consistency is powerful because it affects motivation, commitment, confidence, self-discipline, and self-control.
Consistency helps in building momentum. As I continuously engage in a habit or routine, my motivation naturally increases. The more I practice, the more I become motivated to progress. Consistency creates a sense of accomplishment, further fueling my motivation.
Commitment goes hand-in-hand with consistency. When I align my actions with my goals, I demonstrate a level of commitment that allows me to keep pushing forward even when obstacles arise. In my experience, the more consistent I am, the more committed I feel towards my objectives.
One of the remarkable outcomes of consistency is the boost in confidence it provides. As I stay consistent in my endeavors, not only do my skills improve, but my confidence in my abilities also increases. This heightened confidence leads to better performance and higher inclination to take on new challenges.
Self-discipline is a key attribute that I've gained through consistency. By maintaining consistency in my actions, I've learned to develop the discipline required to stick to a schedule or plan even when I don't feel like it - which is crucial for achieving long-term goals.
Lastly, consistency enhances self-control. By adhering to certain routines or habits, I train myself to resist short-term temptations that could derail my progress. This has allowed me to manage my impulses and make better decisions.
In my journey, I've discovered that consistency is indeed a powerful tool that shapes various aspects of personal growth, leading to lasting success.
⭐ How to Build Consistency
Here are a few simple tips to build consistency in your life:
Set specific goals that are realistic, achievable, and align with your desired outcome, as consistency is built on clear objectives. Having these goals in place will help keep you focused and determined.
Create a routine. A routine ensures that you allocate time for important tasks and responsibilities each day. By adhering to a schedule, it becomes easier to stay disciplined, which ultimately contributes to consistent progress towards goals.
Consider maintaining a journal or log. Writing down your daily accomplishments and setbacks can help you reflect on your performance and identify areas for improvement. This practice also allows you to track your progress over time, which is helpful in developing consistency.
Prioritize self-care. Recognize the importance of taking breaks, managing stress levels, and getting enough sleep. By doing so, you can maintain a more balanced lifestyle and prevent burnout, ultimately enabling you to stay more consistent in your pursuits.
Lastly, practice accountability by engaging with others who share similar goals. By connecting with peers or mentors who can offer support and encouragement, you're more likely to stay committed and consistent in your efforts. Being part of a community can also provide you with valuable insights and perspectives, which can help you refine your strategies and further your progress.
In short, incorporating these new habits into your daily routine can foster the discipline and dedication needed to consistently move closer towards achieving your objectives.
FAQs
Is it consistency is the key or consistency is key?
"Consistency is the key" and "consistency is key" are used interchangeably to convey the importance of consistent work in achieving success.
What makes consistency crucial for success?
In my experience, consistency is the foundation of success because it helps maintain focus and discipline. When I consistently work towards my goals, I develop good habits and a strong work ethic. This ultimately leads to better results and increased productivity.
What is the relationship between consistency and weight loss?
A slow and consistent weight loss approach is more effective for long-term weight loss than rapid weight loss (CDC). Consistency allows individuals to make small healthy changes that are sustainable over time, leading to long-term success. It also involves getting back on track after a setback instead of giving up.
Why is consistency important in fitness?
Consistency is important in fitness because it plays a significant role in achieving and maintaining results. When I stick to a regular exercise routine and make healthy choices on a consistent basis, my body adapts and becomes stronger over time. Consistency in fitness prevents plateaus and ensures that my body continues to improve, resulting in better physical health, increased energy levels, and an overall sense of well-being.
How does consistency contribute to personal growth?
Advantages of consistency for personal growth include enabling the ability to learn and improve continuously. When I commit to consistently working on my skills or personal development, I become better equipped to handle challenges and seize opportunities. I have found that by prioritizing consistency, I can track my progress more accurately and make adjustments as needed.
📚 More Articles You May Enjoy
If your goal is to use consistency in weight loss, these recipes may help:
Also, don't miss my article on permanent weight loss which covers more tips you'll need on your weight loss journey. Looking for info on consistency in sports? Check out the book Consistency is Key: 15 Ways to Unlock Your Potential as a High School Runner by Jay Johnson, which you can buy on Amazon here.
If you have a favorite resource about consistency, be sure to drop me a comment and tell me about it! Thank you 🙂
🎥 Consistency is the Key Video
Join our community! Subscribe for all of the latest and greatest recipes, and follow me on Facebook, Pinterest, Instagram, and YouTube!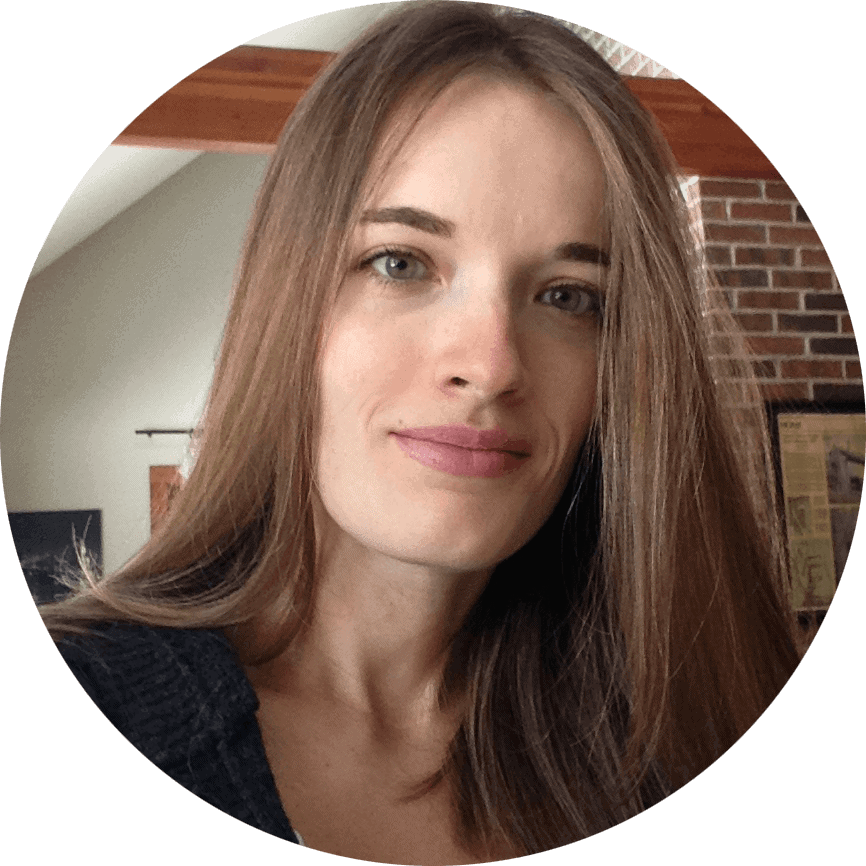 Hello! I'm Summer, a registered dietitian and home chef who loves to cook, eat, and create high quality content for you! Every recipe on this site has been tested by me to help ensure your success in the kitchen. All eaters are welcome here 🙂